Get four more bangs for your buck in expanded Humble 2K Bundle offer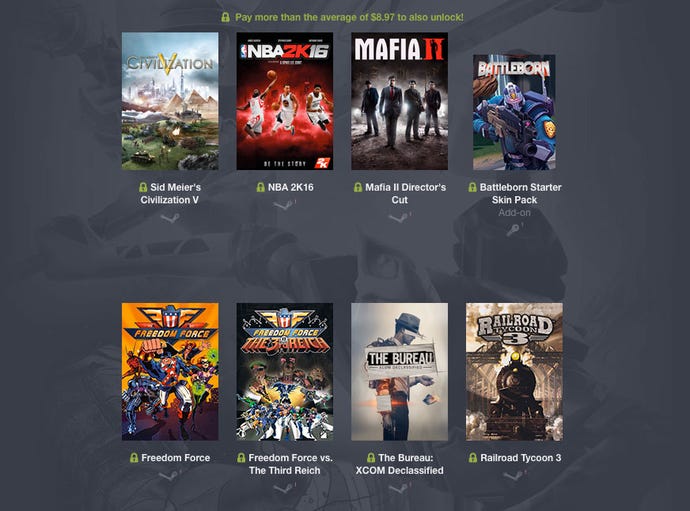 The Humble 2K Bundle 2 has been expanded with four more games at no extra cost.
The latest Humble Bundle is a pretty solid offering from 2K, packing in Battleborn, Mafia 2, Civ 5 and more - all the details are in the previous report if you're keen.
Making good on last week's promise to add yet more games to the value-packed deal, Humble has announced four more games for the mid-level tier: Freedom Force, Freedom Force vs. The Third Reich, The Bureau: XCOM Declassified and Railroad Tycoon 3.
These four bonus goodies are available to anyone who buys in at the beat-the-average price, which was $8.97 at time of writing.
One of the more inetresting additions is The Bureau: XCOM Declassified. Announced before XCOM: Enemy Unknown, it triggered enormous backlash from fans of the strategy series. A very troubled development period saw it completely overhauled multiple times, and it released to reviews mostly in the region of six. It does serve as a loose prequel to XCOM: Enemy Unknown though, so hardcore fans should maybe think about it.