Get five bonus Overwatch loot boxes with Twitch Prime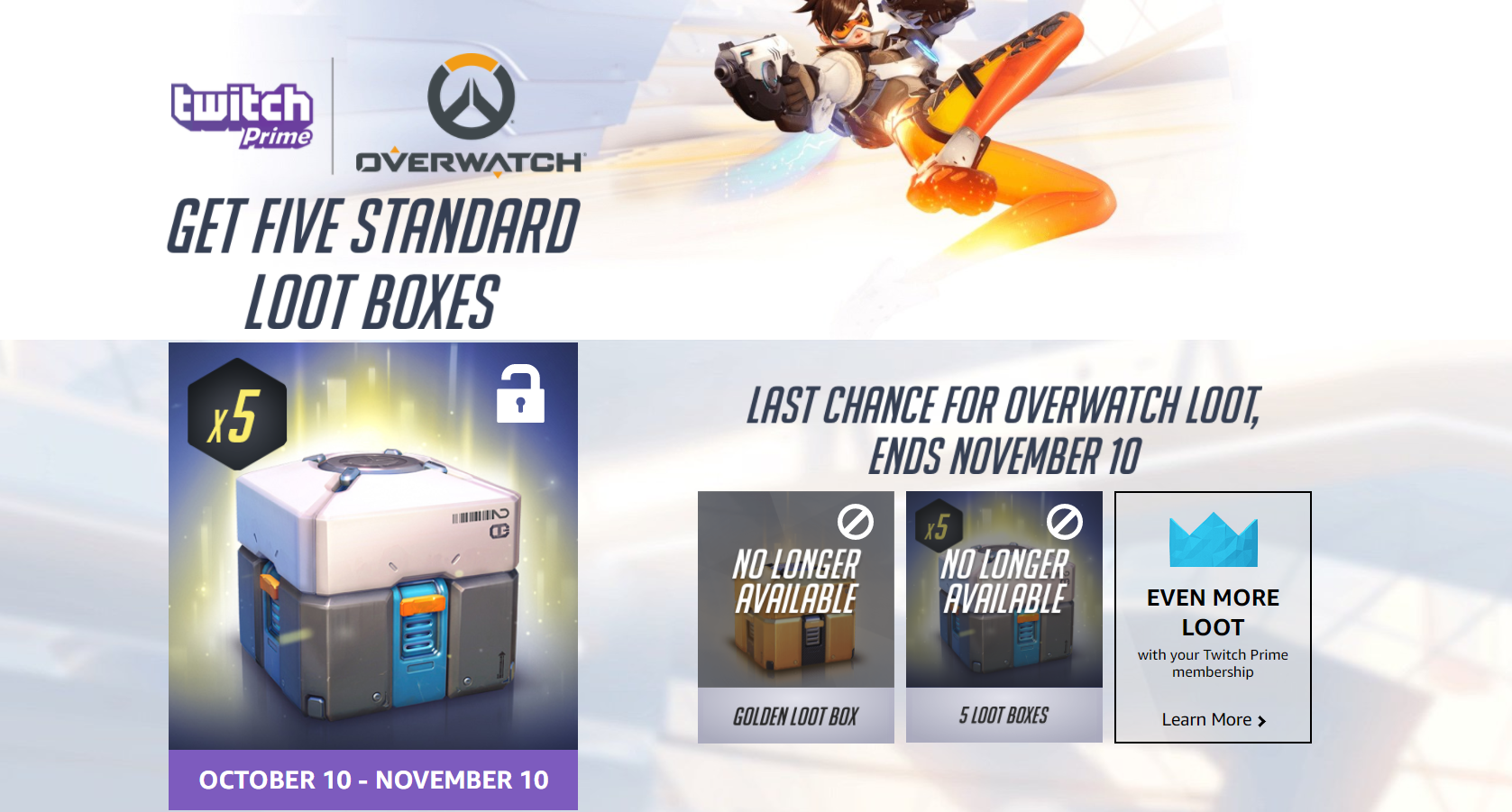 If you're a Twitch Prime subscriber, you can get your hands on five free Overwatch loot boxes this month.
If you're one of the many people still playing Overwatch a year and a half later, odds are fairly good that you're also the kind of person who gets that surge of excitement when getting the chance to open another loot box. Will it be that D.Va skin you've been wanting or just another duplicate spray?
If you can't quite shake that 'just one more' instinct, you may as well grab a few free loot boxes if you have the chance, which you will if you're an Amazon Prime member this month. From October 10th until November 10th, a Twitch Prime membership will get you a bonus five Overwatch loot boxes at no extra cost.
For the uninitiated, Twitch Prime memberships are part of the overall package of stuff you'll get access to as an Amazon Prime subscriber. In order to get yourself a Twitch Prime account, you'll need to connect it to your existing Amazon Prime account. Once that's done, you can go ahead and claim your five Overwatch loot boxes.
If you're not already an Amazon Prime subscriber, you can get one of those accounts by signing up for a free 30-day trial right over here. Once you're signed up there, go to Twitch and choose 'Link Twitch Account' and you're good.
Once that's all done, all that's left to do is to crack open those loot boxes. Fingers crossed it's not another Reaper emote.