Get Even could support VR, The Farm 51 playing with prototypes now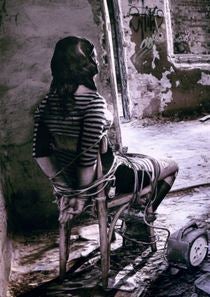 Get Even developer The Farm 51 has confirmed it is prototyping VR support into its reality-bending shooter.
It follows my big, in-depth Get Even interview with The Farm 51. In it, we discuss how the studio has been laser-scanning locations to bring a new degree of photorealism to the shooter, along with a unique multiplayer concept.
In a blog post over on The Farm 51 site, the developer explained that it had met with several companies during the recent GameConnection summit, including Sony and Oculus to discuss the possibility of publishing and "technological cooperation."
The entry adds that following the emergence of Facebook's Oculus acquisition and the announcement of Sony's Project Morhpeus headset, that The Farm 51 feels relieved to have had its "finger on the pulse", suggesting that it has been considering VR support in Get Even for some time now. It is also suggested that the Polish team has been prototyping VR integration into the shooter.
It added that VR support for Get Even is, "suitable for our vision."
Get Even is coming to PC, PS4 and Xbox One.
Via Eurogamer.pl