Get an Xbox One Elite Controller with Shadow of War or Forza 7 for £110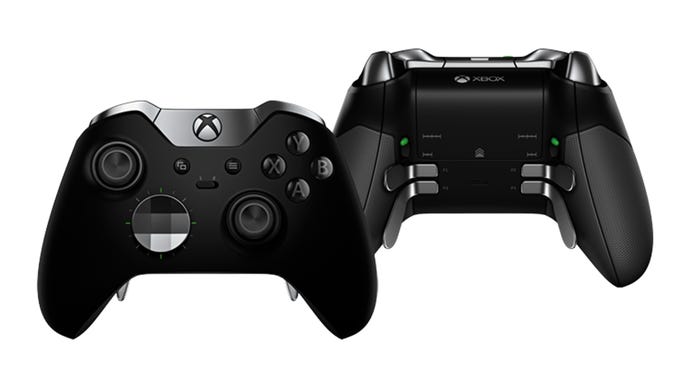 If you're in the UK, you can pick up an Xbox One Elite Controller this week and get a bonus copy of Middle-earth Shadow of War or Forza 7, all for £110.
From now until October 13th, you can head over to Argos' website and take advantage of the offer while stocks last. For your £109.99, you'll get Microsoft's luxury controller - with all of its extra paddles and customisable parts - for the already-discounted price of £109.99 and get yourself a bonus copy of either this week's new release Middle-earth: Shadow of War or Forza Motorsport 7.
Whichever way you go with this one, you're getting a bit of a bargain for the pair together. If you happen to live near an Argos store you can opt to go for Click and Collect and pick it up the same day you order, if you like although some stores offer same day delivery.
As for the Elite Controller itself, as someone who has owned one of these things for the past couple of years, I find it difficult going back to any standard version of the Xbox One controller. I've been using this as my primary PC controller and it's been nothing but awesome so far. These things are pricey, yes, but I can't recommend it highly enough.
Xbox One Elite Controller with Shadow of War or Forza 7 for £109.99 from Argos