Get a PS4 Pro with FIFA 18, Crash Trilogy, Call of Duty: WW2, Doom, and Fallout 4 for £339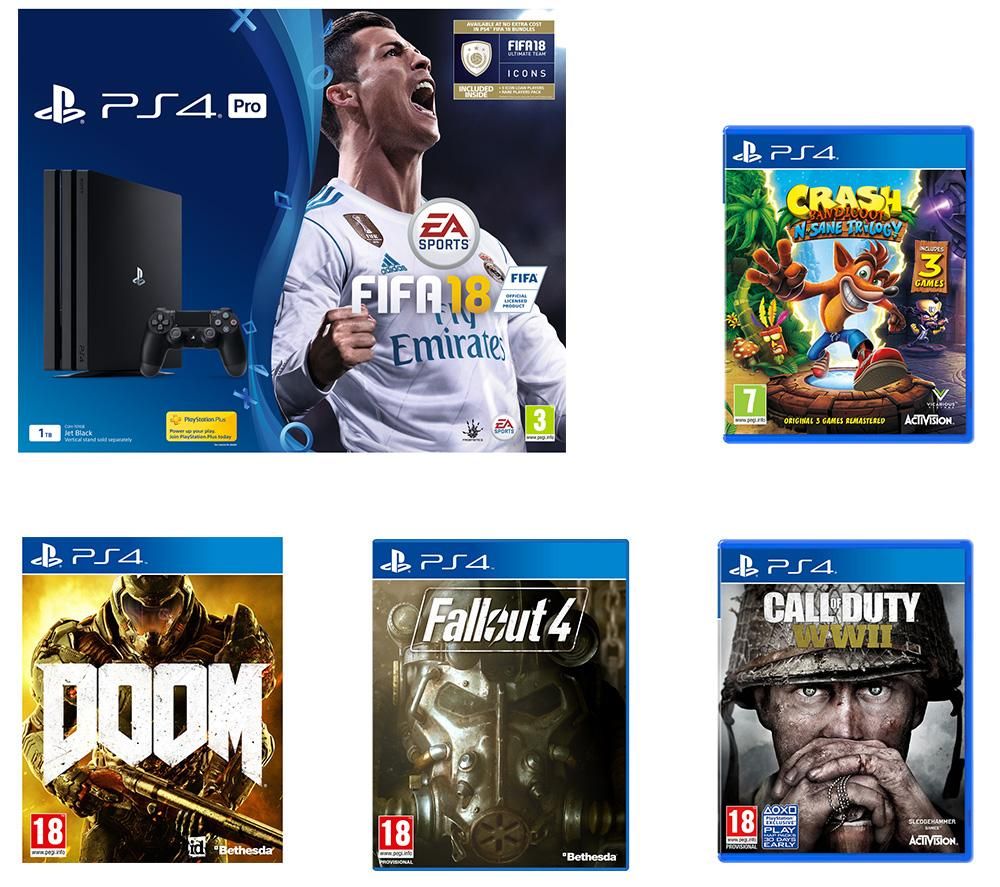 One of the best deals right now on PS4 Pro bundles in full five games alongside the console for £339.
We previously reported on the PS4 Pro deal with FIFA 18, and Crash Trilogy for £299 at Currys, and now, the same retailer is upping the ante.
Today's offer is more expensive than the £299 bundle, but it includes so many more games that it's well worth it. This is also going to be a great starting point for anyone looking to jump into this console generation.
This bundle comes with a PS4 Pro, FIFA 18, Crash Bandicoot N'Sane Trilogy, Call of Duty: WW2, Doom, and Fallout 4 all for £339. This is a UK-only deal, and only available for in-stock pick up, but you can check it out through the link.
We've also been rounding up all PS4 Black Friday deals we come across, so click the link for more. And if you're all done with that, why not give the rest of our Black Friday pages a look, too?
You'll find great deals for TVs. Xbox One games and consoles, and even Nintendo Switch and 3DS discounts.