Get a PS4 Pro with Call of Duty: Infinite Warfare and Dishonored 2 for $400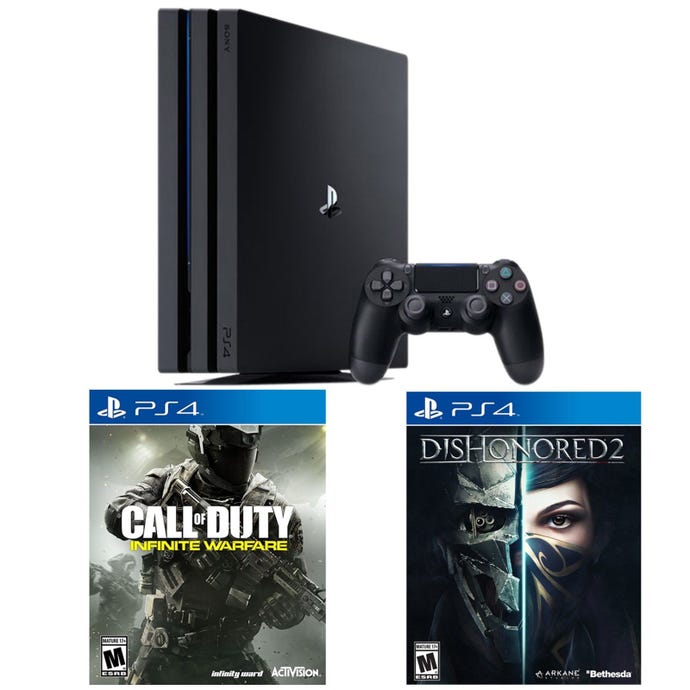 If you're looking to pick up a PS4 Pro, why not get two free games along with it?
more
Sony has yet to offer any official deals or discounts on PS4 Pro. This is why deals like today's NewEgg offer are always exciting for those looking to get a better deal on the more powerful PS4.
This isn't the first deal of this type, either, but they tend to go out of stock pretty quickly. Today's offer gets you a PlayStation 4 Pro console, Call of Duty: Infinite Warfare, and Dishonored 2 - all for the MSRP of $400. Both game are enhanced for PS4 Pro, too, so you'll be playing the better versions.
This essentially means you get two of the best selling games of last year for free. You can see it for yourself at the link. The offer is available only through NewEgg's eBay portal, while stocks last.
We should also note that the version of Infinite Warfare included is the standard edition, and does not come with Modern Warfare Remastered.