Get a load of the draw distance on the Turok Remaster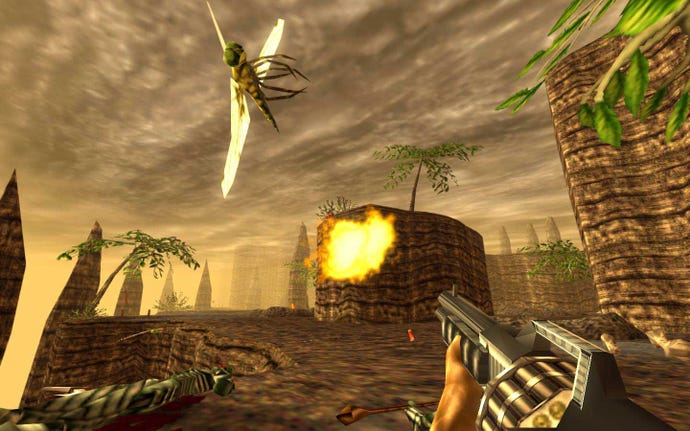 Night Dive Studios has opened the prehistoric vistas of Turok.
Turok and Turok 2 are being remastered by Night Dive Studios, the team responsible for the upcoming System Shock 2 remake and the re-release of many classic, abandoned titles.
We liked what we saw when the project was announced in August, and we still like it as of these three new screens, which hit Facebook yesterday.
The original Turok games, released in 1997 and 1999, made use of fog to disguise asset pop up. The greater draw distance enabled by modern hardware and optimisations means that's no longer necessary, so we can gaze off at the horizon. Nice.