Get 10% off any game of your choice at Green Man Gaming this week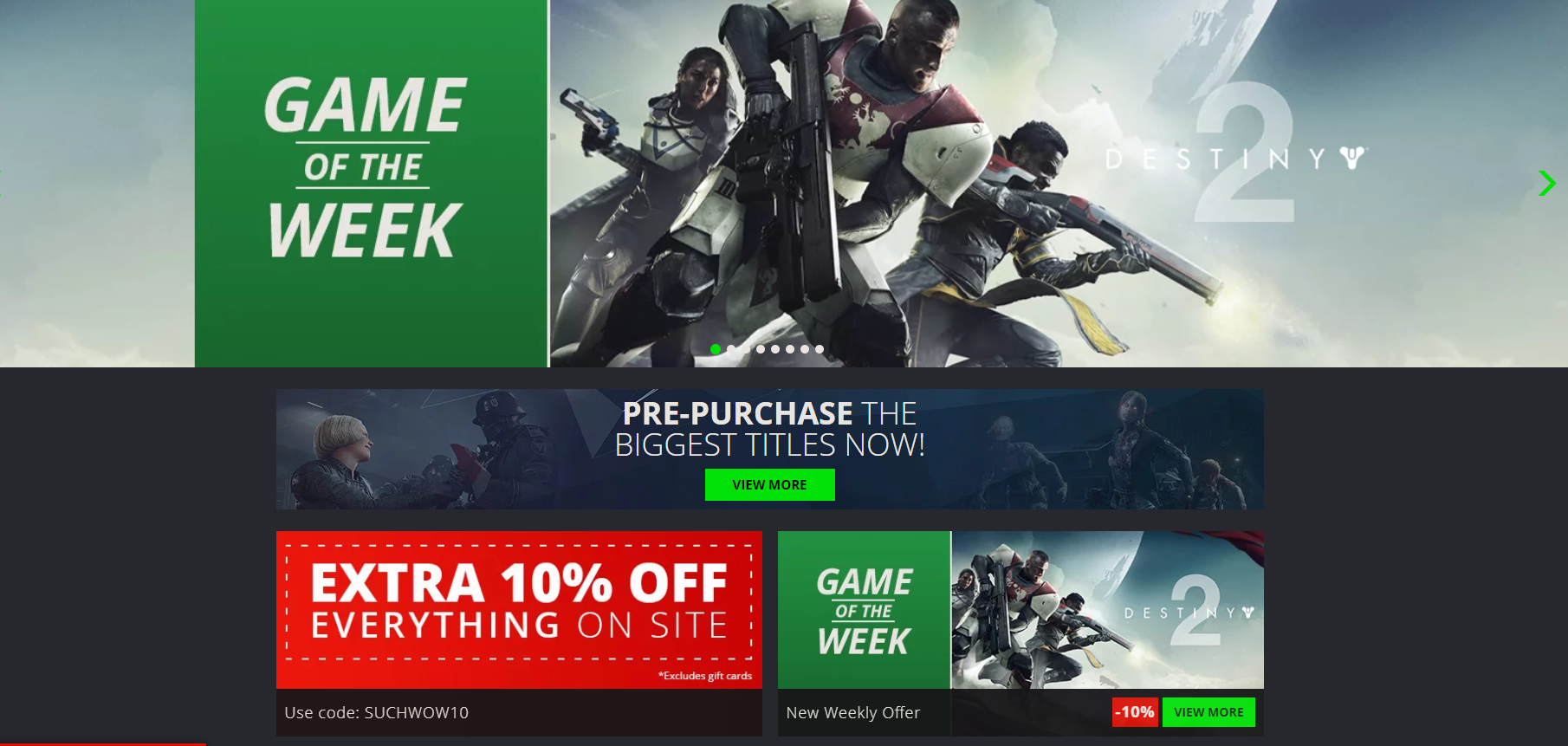 This week, if you head over to Green Man Gaming, you can grab an extra 10% off any game you want when using a code.
This site-wide offer includes PC titles, PS4 digital games (which are currently only available in the US) along with games that already have discounts. The downside to this, of course, is the code itself. You'll have to enter 'SUCHWOW10' during checkout to get your 10% discount. As far as long-dead meme references go, it's not the worst I've ever seen but it still elicited an out-load groan from me. Small price to pay for the 10% discount, at least.
It's a rare thing to see a site just straight-up take a chunk off the price of any game you like, though it does mean that there are far too many games on offer here to talk about all of them in details. So, here are a few highlights from what you can pick up this week.
PlayerUnknown's Battlegrounds can be yours for a little less than its regular price - the code will bring it down to £24.29 / $26.99 / €26.99. Alternatively, if you're a masochist, you can grab yourself a copy of Cuphead for £13.49 / $17.99 / €17.99.
Middle-earth: Shadow of War is down to £36.44 / $48.59 / €48.59 when using the code, too, which isn't bad when the game still costs £44.99 on Steam right now. The upcoming Assassin's Creed Oranges becomes £36.44 / $48.59 / €48.59, The Evil Within 2 can be yours for £32.39 / $48.59 / €48.59 and South Park: The Fractured but Whole comes down to £32.39 / $48.59 / €48.59 with the extra discount applied. Failing all of that, you can grab the entire Deus Ex collection for £12.60 / $17.10 / €16.20
If any or all of this appeals to you, head over to Green Man Gaming's site yourself and have a look around. Be sure to enter the code at checkout to get your extra 10% off, though.
10% off all games from Green Man Gaming using code SUCHWOW10