Gears Tactics reviews round-up, all the scores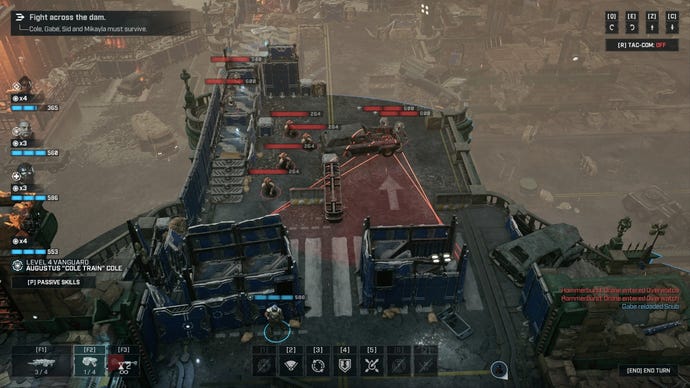 Gears Tactics sees the illustrious Gears of War series steer itself towards turn-based... well, tactics.

Developed by Splash Damage in conjunction with The Coalition, Gears Tactics combines the series' traditional third-person shooting with turn-based strategy. The result is - you guessed it - tactics.
This time around, you're tasked with inhabiting the persona of Gabe Diaz, father of Gears 5 protagonist Kait Diaz. It's a prequel to the original Gears of War game and sees you set out to eliminate a scientist who sympathizes with the Locusts and wants to breed loads of monsters for their horde. You have to use tactics to stop him.
We've collected a Gears Tactics reviews round-up below, including the best one (ours).
The VG247 review – "Any turn-based strategy game that can successfully mimic the changability of third-person shooters deserves to be celebrated for it, and in its finest moments, Gears Tactics does just that." 3/5
USGamer – 4/5
GamesRadar – 3.5/5
GameSpot – 8/10
PCGamesN – 7/10
IGN – 8/10
VGC – 4/5
NME – 4.5/5
Game Informer – 8.5/10
COGConnected – 55/100
LAD Bible – 8/10
PC Gamer – 83/100
Eurogamer – Unscored
Rock Paper Shotgun – Unscored
Polygon – Unscored
Gears Tactics is out tomorrow, April 28 on PC. If you're unsure about whether or not your PC can run it, we've already covered the minimum and recommended Gears Tactics specs for you.