Gears of War 4 Ultimate Edition will let you start playing 4 days before the release date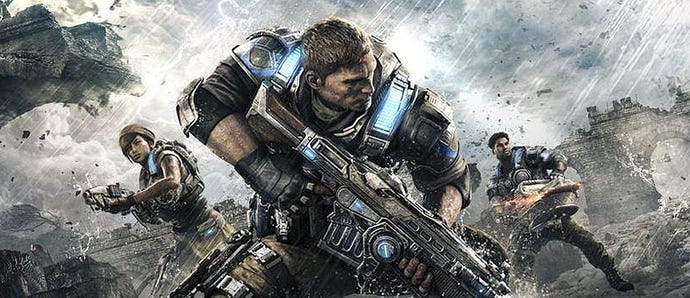 The Gears of War 4 digital ultimate edition includes the season pass and early access to the game.
If you're eager to get stuck in to Gears of War 4 and you're considering grabbing the season pass, it might be worth your while to download the digital Ultimate Edition.
The bundle will set you back £80/ $100, and you'll get the "base game, Season Pass and pre-order bonuses Gears of War: Ultimate Edition Character Pack for use in Gears of War: Ultimate Edition and an exclusive Vintage Del character for use in Gears of War 4 multiplayer modes. Season Pass includes the exclusive Vintage VIP Pack, unlimited map access, early access to an exclusive VIP playlist and six Gear Packs."
The early access will allow you to start playing on Friday October 7, a full four days before release.
Gears of War 4 releases for Xbox One on October 11. The multiplayer beta launches today.