Gears of War 4 PC and Xbox One players will go head-to-head in cross-play this weekend, and we're expecting to see blood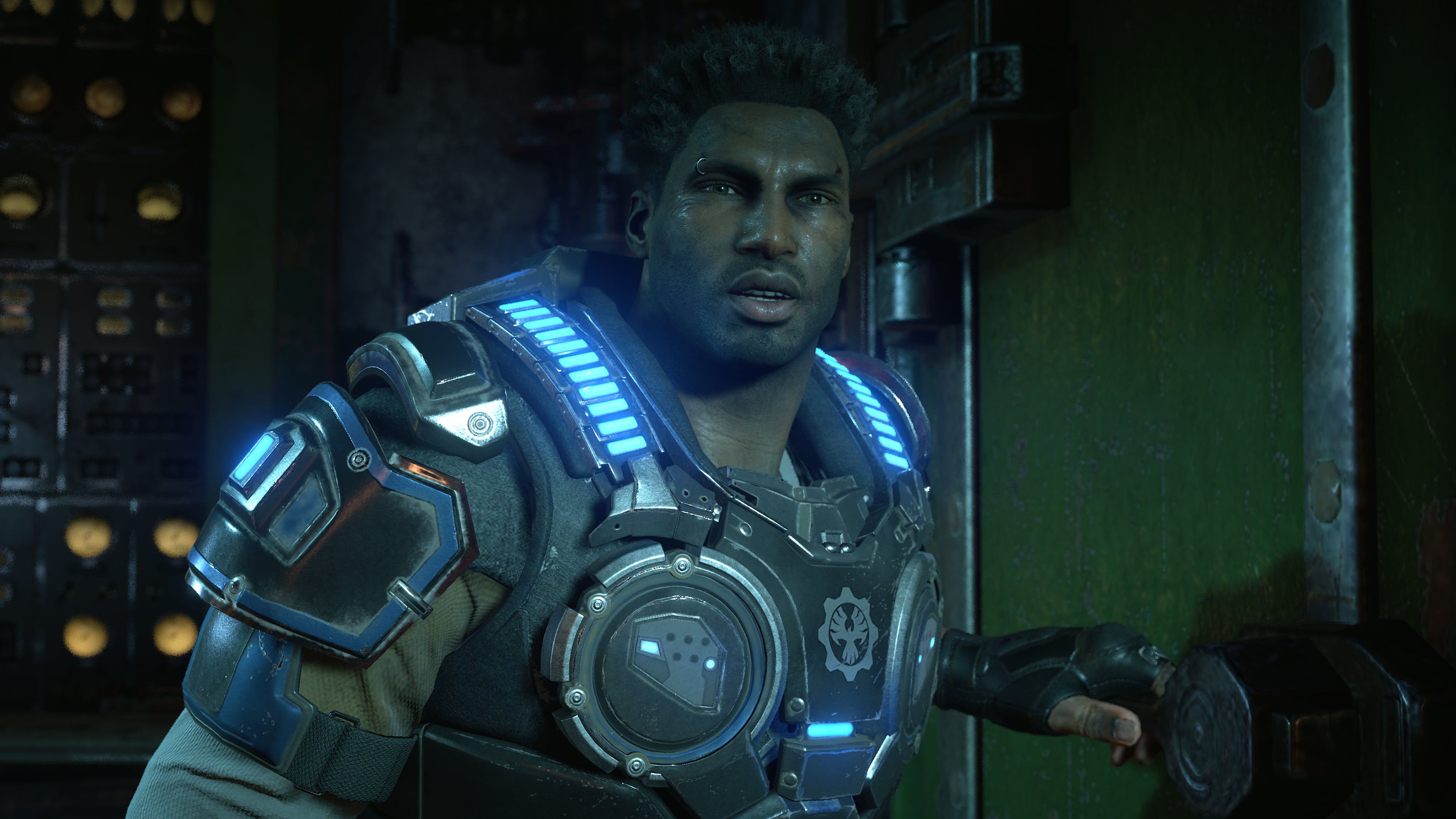 Gears of War 4 will challenge some long-held beliefs about competitive multiplayer gaming this weekend.
Gears of War 4 is switching on cross-play for competitive multiplayer this weekend, meaning PC and Xbox One players can opt to battle it out with each other.
This is kind of a big deal, because there's a widely held belief that you just can't do competitive multiplayer between PC and consoles - not with shooters, anyway - because of the natural advantages PC has: mouse and keyboard rather than control pads, potentially wider FoV and lower latency.
And that's not even accounting for the common belief (among PC players) that PC players are generally better-skilled and more competitive than "console kiddies" - something that demonstrably isn't universal, as this Overwatch player showed. Sometimes I wonder whether any of this stuff is actually true, or if it's just a matter of unexamined bias, or developers and platform holders not trying hard enough to strike a balance.
Well, The Coalition is trying to find out, and that's what this weekend's Gears of War 4 crossplay event is about. The developer is even offering increased XP gains across the board to encourage players to jump in and help test the idea: wins will net you 1,500 XP (up from the usual 600), and even losses are worth 750 XP (up from the usual 100).
If you'd like to help determine the future of versus cross-play in Gears of War 4, join the dedicated cross-play playlist from Friday December 2 through Monday December 5. The social-type playlist will include Team Deathmatch, Dodgeball, King of the Hill, and will feature all maps including Checkout and Dry Dock.
"This test is being conducted to evaluate the potential of a more permanent Crossplay solution in the future to allow Windows 10 and Xbox One gamers to play together in Versus outside of Private Matches," a representative wrote on the Gears of War 4 forums.
"Crossplay is divisive in any Versus experience, and Gears of War 4 is no different. From the beginning, we stated our intention to keep both platforms separate in non-cooperative game modes in order to preserve competitive balance. Conserving a fair, competitive environment remains a top priority for us.
"The purpose of this weekend is to give Crossplay a trial run in a public playlist. We care deeply about players on both platforms and we've heard you, so our goal is to use this event to bring in a ton of data and listen to feedback from players on both platforms to examine the results."
The Coalition hasn't decided what it will do after the weekend test; this really is a data-gathering exercise, so don't expect cross-play to suddenly switch on across Gears of War 4 servers next week or anything like that.
Will PC players put the Xbox One crew in its place, or will Gears of War 4 be the battleground where "console kiddies" strike back at last? I'm pretty sure that no matter who wins, everyone will blame Gears of War 4's controls and balance rather than concede skill may have been involved. This is gaming, after all.