Gears of War 4 - here's what you get for playing the older games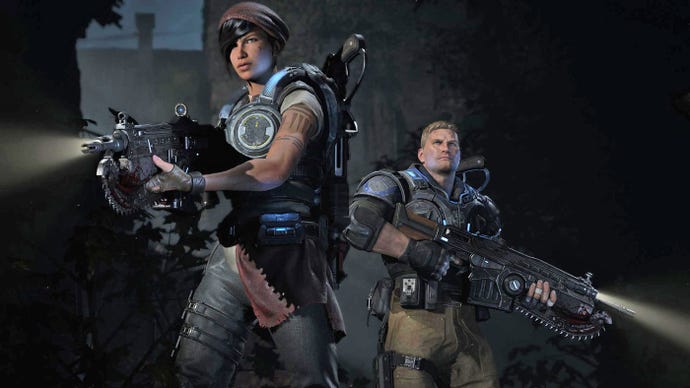 Anyone who played any of the older Gears of War games will get a nice bonus in Gears of War 4.
Gears of War 4 developer The Coalition has revealed a couple of neat bonuses you're going to get if you played any of the previous games in the series.
The only stipulation is that you have to have logged into your Gamertag during the last 12 months. First up, you get an exclusive Legacy emblem titled First Wave. You'll get this automatically if you're eligible, and it'll added to your customisation screen.
You also get an Operations Pack - a virtual card pack with in-game bonuses. This pack contains one guaranteed customisation item and four cards of any other type, such ash boosters. A code for this pack will be sent to you on Xbox Live through a message.
This code expires December 31, and distribution has already begun. You should receive a message during the week.
Gears of War 4 is out November 11 on Xbox One and Windows 10 PC.