Gears of War 4 devs to implement harsher Quit Penalties, address Horde Score abuse issues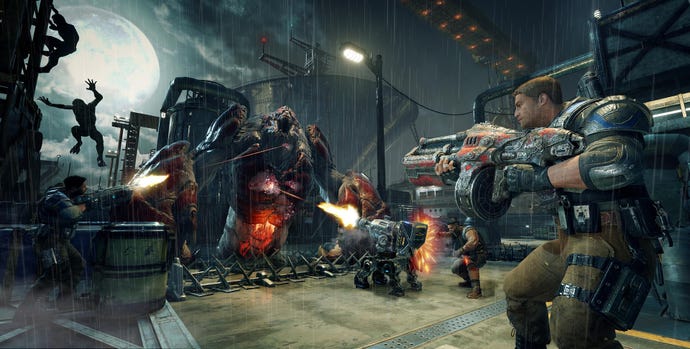 The Coalition has said it's working on some "top level items" users have reported for Gear of War 4.
One of the main standouts on the list of subjects was the implementation of harsher Quit Penalties. The studio said it was looking to including the penalties in an upcoming update. Due to the amount of legwork it will take, the firm seeing if it "can prioritize and have this come out sooner rather than later.:
It is expected in a future Title Update, but not the next large one, according to the forum post.
Reports on Horde Score abuse issues have been reported, and the team has fixes in the works. They are also looking at wiping leaderboards afterward to "ensure players can compete to achieve legitimate scores."
Other topics listed are considered the "largest" of the discussions and update notes would be released close to each Title Update.
Players can expect Hammerburst balancing in the next big Title Update along with Competitive Lancer/Gnasher adjustments. A fix to Gnasher shots firing but ammo not depleting and registering will also be included along with KOTH/Execution Time Adjustments being reduced to 1 round in social.
Windows Insiders not being able to play should download the new Insider Build 14951 which corrects this issue.
Other areas issues and suggestion being looked into for a future Title Update:
Matches not starting with full amount of players
Competitive/Core Lobbies
General Pack feedback items
Footsteps of teammates much louder than opponents
PC Crossplay Request/Inability to find matches in Core & Competitive
0% / 100% UI notifications
Backfilling in Horde Matchmaking
Ranks not displaying for other users in Squad
Horde Class Icons in Scoreboard
PC Mics not working correctly at all times
Grenade spawning issue
Players sometimes leaving maps
You can read the description and plan for each issue noted in the list above through the forum link.