Gears 2 expansion pack gets price cut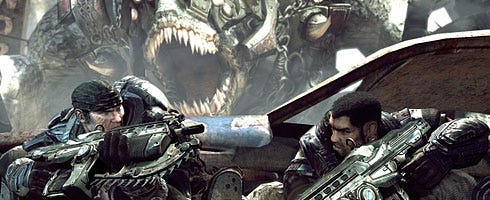 Microsoft has cut the price of Gears of War 2 expansion pack Dark Corners from 1600 to 1200 MS Points. That's £10.20 or €14.40.
That's not all, as the All Fronts Collection, which features the aforementioned Dark Corners, Flashback, Combustible and Snowblind will be made available as a digital download from Xbox Live for a mere 15 quid.
Why the price cut? "Because it felt like the right thing to do," said Epic's Rod Fegusson to IGN. That's why.