Gears 2 boss: I play Killzone 2, but I don't like Dead Space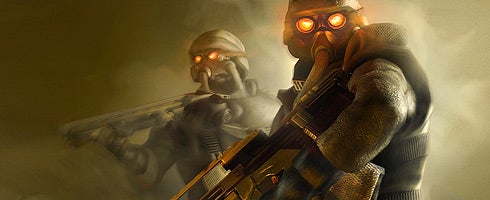 Yes, it's true. Rod Fergusson, executive producer of Gears of War 2, is a Killzone 2 player. We know because he told us.
"I play a lot of things," he said, talking at GDC last week. "I play World of Warcraft. Most recently I finished 50 Cent: Blood on the Sand, which was a lot of fun. I've been playing some Killzone, I've been playing some RE5.
"I got through all 55 doors of Peggle on Xbox Live... I'm kind of all over the place in terms of games."
Fergusson's not a big horror game fan, though.
"I struggle with horror games like Dead Space. I can't distance myself from things I'm watching, so I don't keep a professional distance," he said.
"I'm the guy that cries in Bambi and jumps in thriller movies."
So there you have it. You reckon Guerrilla's finished Gears 2 on Insane?