Gearbox trademarks "Borderworlds"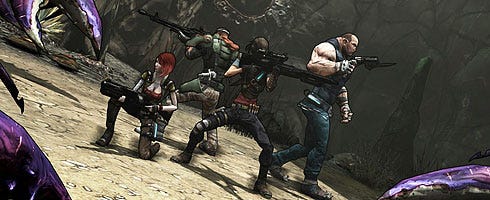 Update: Apparently the trademark was filed Aug 1, 2007 which was the same day Gearbox filed a trademark for Borderlands. Maybe it was a toss up between two names then, we reckon.
Original: As spotted by Superannuation, Gearbox has trademarked "Borderworlds" in the US.
Borderlands is pick of 2K's bunch at the moment, having apparently singlehandedly saved the company from a sticky financial wicket this quarter. The firm said in its earnings call last night that the SRPG is to become a "key" fixture in its future line-up.
There's nothing else. That's all there is.