Gearbox and its former lawyer are suing each other, and it's getting rather nasty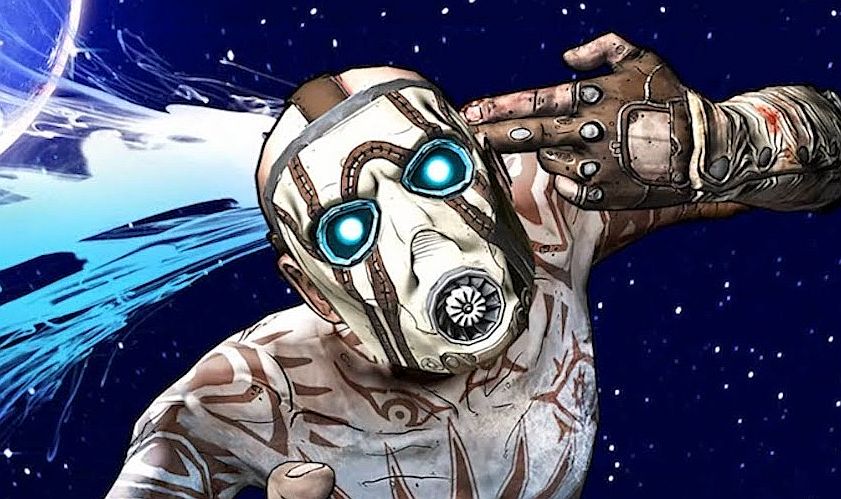 A legal battle is brewing between Gearbox Software and the company's former lawyer.
According to court documents from a suit filed by Gearbox Software in November 2018, the firm's lawyer of eight years, Wade Callender, is accused of "fraud and breach of fiduciary duty," using the corporate credit card for personal use, and other financial wrongdoings.
At some point, per the documents, he also borrowed money from Gearbox for a home loan, and destroyed evidence of the agreement, according to Kotaku.
Callender filed his own suit against Gearbox in December, alleging Gearbox CEO Randy Pitchford received a "secret $12 million bonus from publisher Take-Two Interactive as an advance against Borderlands profits," says Kotaku.
The advance was paid to Pitchford's personal limited liability company, Pitchford Entertainment Media Magic, LLC. The advance, said Callender, was being "syphoned to Randy Pitchford's personal accounts," instead of funding Borderlands development or providing some of the royalties to Gearbox's staff.
He also accuses Pitchford of violating a contract regarding a real estate company they co-owned, and various Grearbox company contracts.
In response to the suit, a Gearbox representative sent the following statement to Kotaku: "The allegations made by a disgruntled former employee are absurd, with no basis in reality or law. We look forward to addressing this meritless lawsuit in court and have no further comment at this time."
Other accusations in the court documents made by Callender regard information and pornographic content on a USB stick Pitchford accidentally left at a restaurant.
As noted by Ars Technica, leaving the USB stick at the restaurant was discussed by Pitchford back in December when he appeared on The Piff Pod.
During the podcast, which was recorded before Callender filed the lawsuit, Pitchford revealed the contents of the USB drive, the type of pornography included. He also relayed how he was able to retrieve the USB from the Medieval Times waiter who found it.
In the court documents, Callender accused Pitchford of being in possession of underage pornographic content. However, in the podcast, the accused explained the pornographic file was 'Cam Girl' content and the performer's handle was 'Only 18', which falls under the 'barely legal' porn genre.
When reached for comment, Ars was given the following statement by a Gearbox representative: "Randy is shocked by the meritless allegations brought up by a former friend and colleague, to whom he has extended his personal funds multiple times to help him purchase a home, a car, and even fully finance his tuition and expenses for an executive MBA at Pepperdine."
Callender and Pitchford were apparently rather close friends at one point, so we expect this to rather messy.
There's much more to the lawsuit filed by Callender, and you can read the entire filing through the Kotaku link, but Ars Technica also has a fantastic write up on the entire thing - so definitely give that a read.
Since the initial report came to light, Pitchford issued the following statements on Twitter:
The attacks made by my former friend and colleague have no basis in reality or law. He is simply trying to shake me down for money. We will win, but because lawsuits are pending I can't comment as much as I'd like. I am shocked by his lies. Thanks for your love and support.

— Randy Pitchford (@DuvalMagic) January 11, 2019
As a father, I find crimes against children to be especially repugnant. It is very painful that a former friend and colleague would lie to try to associate me with such vile behavior in his own greedy pursuit of money.

— Randy Pitchford (@DuvalMagic) January 11, 2019
Gearbox will also file a grievance with the State Bar of Texas over Callender's lawsuit containing accusations he "knows to be untrue."
Update on kotaku from Gearbox... pic.twitter.com/iVXR0tP6lm

— Randy Pitchford (@DuvalMagic) January 11, 2019