GameStop: PS3, Wii shortages won't end "for months"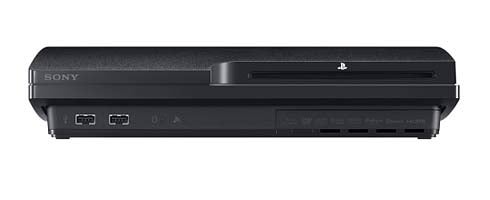 You haven't eaten lunch for a whole year. You've sold organs you didn't even know you had. On the rare occasion that you venture out to a restaurant, your meals are more spit than food because you've become notorious for never-ever tipping.
But all of that's ok! Because now you can afford a fancy-shmancy "next-generation" game console. Your life's back on track, it's all uphill from here, and... hold on. "Sold out"?!
This is bad. Real bad. But don't panic. Everything will be all right. Just ask GameStop's Executive VP of Merchandising Tony Bartel. Tell 'em, Tony!
"Obviously it's a question we ask the platform holders constantly," Bartel said of recent PS3 and Wii shortages. "I can tell you that we do anticipate we will be in this situation, at least with the PlayStation 3, for another couple months unfortunately because we could sell a lot more hardware than what we have on both the PS3 and Wii platform."
"We do believe the Wii will come into stock quicker than the PS3, so we do anticipate that those shortages should abate sometime before the next couple months," he added. "But I don't have clarity as to why there is a shortage other than because of the unprecedented hardware demand in December, and I think we are still scrambling to catch up from the surge that occurred."
Wait a minute. That's not reassuring at all! Tony, why can't you be more like SCEA comms boss Patrick Seybold, who told us the PS3 shortages would only last a just-vague-enough-to-be-reassuring "bit longer"?
Really, the nerve of some people. Telling the truth? It's sickening, is what it is.
Thanks, IGN.