Do games still wow you graphically like they used to? Maybe you don't need that PS5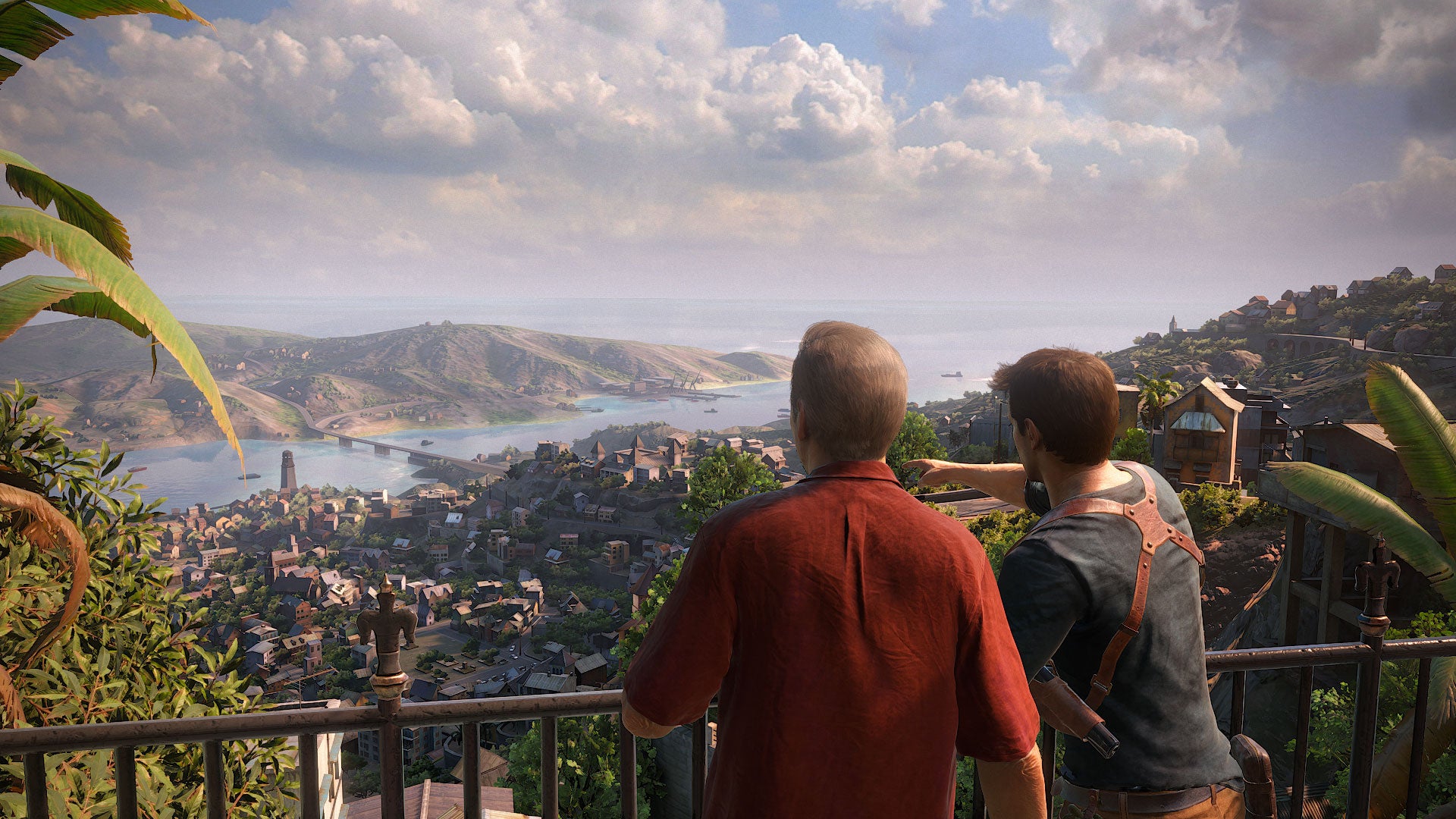 Having been gaming since the late 80s I feel like I impress very easily, but everyone is different.
Do you still get that sense of awe, of sheer amazement when you see something in a video game that knocks your socks off? I've been thinking about this since I saw the title of a thread on video game discussion forum Resetera. I love a true next-gen showcase as much as the next person who spends most of their free time reading, watching, writing about, and playing video games does, but I think I get wowed pretty easily.
For years I've considered myself quite a harsh critic of game visuals, but I'm starting to think I'm not at all. Maybe it's because I've seen and played through most of the eras of gaming. Starting with 8-bit machines in the late 80s (like my green screen Amstrad CPC 464). Just look at this game: Super Stuntman.
When you grew up playing games like that, it's easy to appreciate what we get to play these days. Heck, the other day I was watching some videos of 360/PS3 era Sonic the Hedgehog games and was surprised how good they looked. I'm also seemingly one of the few people who thinks the PS4 remaster of Shadow of the Colossus looks smashing.
That's not to say I'm not picky. I send a friend almost daily WhatsApp messages of bad looking video games with the word "Skyrim" slapped over the top, simply because he loves Skyrim and I think it has always looked ropey. I can only assume Bethesda's much-loved open RPG has a roughness to it that rubs my brain the wrong way. Still, I do appreciate Skyrim's world even if I don't rate its overall appearance. As an aside, I happen to think Fallout 4 can look great, and that's a game that has a lot of visual issues.
Thinking about the games I've played recently, most of them have impressed me visually even though I've seen plenty of criticism of them elsewhere. The Medium is one of the most unevenly received games for quite some time, with its visuals (considering this is a next-gen Xbox and PC exclusive) coming in for a bit of a battering. But it's a game I took over 50 screens of during my play through. Its style and environments are, to me, extremely impressive.
Starlink: Battle for Atlas, a game largely built for a pre-teen audience that features actual space ship toys, has consistently made me stare at its wonderful alien landscapes and creatures as my son blazes his way through while I'm working. The skyboxes in that game are proper gorgeous, I should add. Little Nightmares 2 is a game made by a relatively small team for last-gen consoles, yet it's another game I felt compelled to screenshot as I played.
Last on my list of recent games is Pokemon: Let's Go Pikachu. I've not actually played this much at all, but have been assisting my son with sage advice on the weekends. It's a simple looking game, really, but some of the more interesting Pokemon moves have made me utter the words: "Wow, that's cool." And that's about the highest praise I'm capable of giving.
In a slight twist, I definitely struggle to play older games these days. While the performance of PlayStation and N64 games didn't bother me at the time, it definitely does now. It was also a lot harder for developers to build distinctive art styles in those early 3D games, with a lot of them ending up being hideous collections of polygons rather than artistically distinct and unique experiences. Very rarely do I think 3D games of that era hold up, and it's only those that really went to great lengths to set themselves apart: titles like Vagrant Story and Soul Reaver.
We're at the point now where games just look great for the most part. There's still new milestones to hit as some developers strive onwards towards photorealism, but it's not needed to impress me. A lovely vista does the job. An impressive ray of light. A nice cloud. I'll be there on day one of whatever is next in the video game world, PS6 or whatever, but I don't think it'll be needed in order to continue being wowed. The power at developers' fingertips is already pretty incredible and can be used in so many different ways.
If you're one of the possibly millions of people out there who desperately tries to buy a PS5 each and every time an online retailer gets a handful that sell out faster than I eat a bag of Wotsits, maybe you don't really need it as much as you think. That sounds a bit rich coming from someone who is sitting within touching distance of a PS5, but consider what you want from the new consoles at the moment. If it's to be wowed, and you aren't currently wowed by the best games on offer on the PS4 and Xbox One, it's unlikely you're going to find that surge of wonder when you play what's currently on offer on the new consoles.
Proper "OMG WOW" moments will come, I'm sure, but at the moment my sense of awe has only been ever so slightly more awesome than what I experience on the older consoles. If you play God of War on a PS4 or Gears 5 on an Xbox One and aren't impressed, I seriously doubt you're going to be dropping your jaw at Demon's Souls, or some ray-traced reflections in Spider-Man and Watchdogs. Of course, the new consoles bring with them some excellent quality of life improvements, but those bring about the same kind of feeling you get from removing a tiny spec of a stone from your shoe. You're not getting the same feeling as buying a shiny new pair of shoes.
I'd be interested to see if people newer to video games feel the same way I do. I wonder if I'd be as easily wowed by new games if the first I played were impressive Xbox 360 and PS3 titles. Part of me will always see video games as awkward, often crudely rendered messes that somehow come together to make something fun. If I'm being presented with something that is slick and stylish I can't help but be impressed.