What to play next: games like Minecraft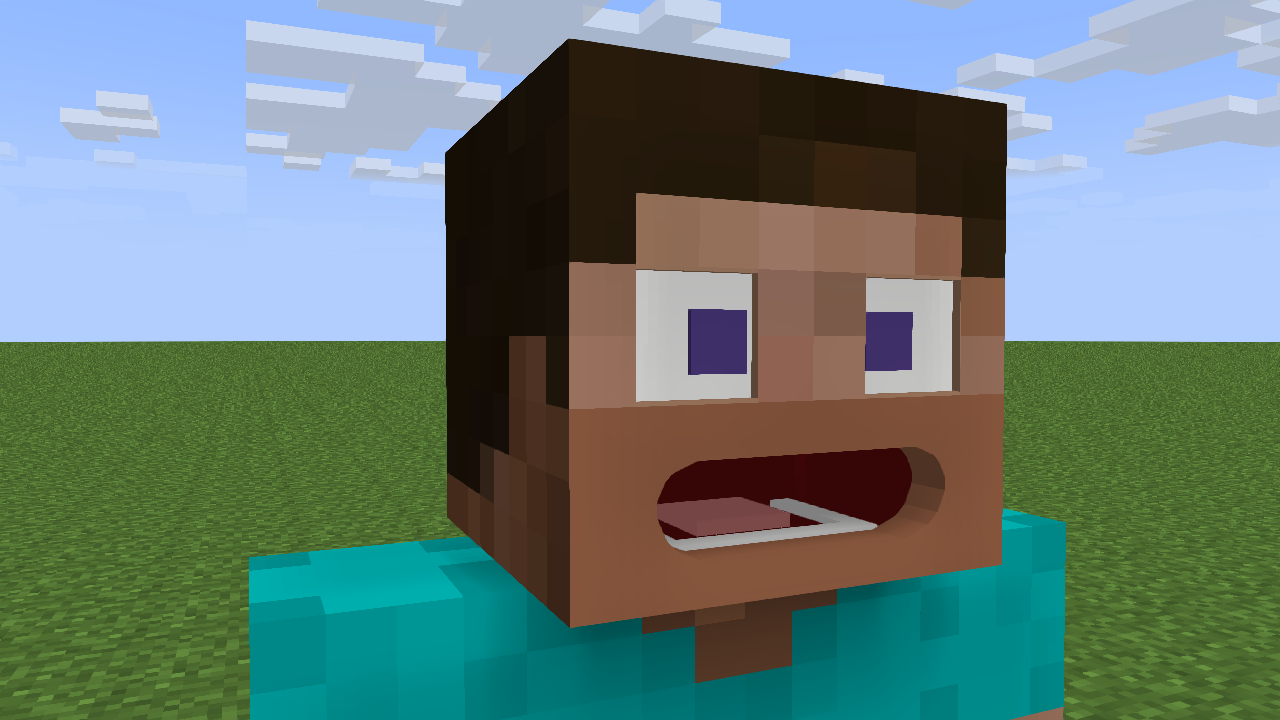 Seven years ago, on December 20, 2010, Minecraft released in beta, already a huge success.

By then it had been bought more than 500,000 times - chump change compared to the 122 million it's sold as of 2017 - and was well on the way to becoming the mainstream icon it is today.
Since then, it's seen countless updates, spin-offs, parodies and clones, but a lot of them don't quite capture the magic of the original. Thankfully, if you're looking for something new to play after all these years, there're plenty of games like Minecraft that take at least one part of what makes it fun and adds a unique twist.
Platform: PS4, PlayStation Vita, Nintendo Switch (Early 2018)
Dragon Quest: Builders shares a lot of similarities with Minecraft, in that you're working with blocks to build structures and settlements, but incorporates elements of the classic Dragon Quest series of Japanese role-playing-games. Dragon Quest: Builders sets itself apart from Minecraft by taking a deeper approach to things like combat - with lots of different enemy types to fight - and its distinctively cutesy graphics, which some people might see as a welcome move away from blockier styles.
Dragon Quest: Builders is also mostly single-player, so if you'd rather build things on your own, this is the game for you. You can share some of your creations online with other players, but you can't invade or join their worlds. That means cooperative adventures are off the table, but also means there's no one to bother you or ruin your stuff.
A new Dragon Quest: Builders 2 is coming out soon as well, which adds the ability to swim underwater and glide from high places.
Platform: PS4, PS3, PlayStation Vita, Nintendo Switch, Xbox One, Xbox 360, 3DS, iOS, Android
Terraria is like Minecraft squished flat. Taking place on a flat 2D plane, Terraria revolves around gathering materials in a procedurally generated world through exploration and combat and using them to craft items, bases and other structures - sound familiar?
There's much more emphasis on fighting different kinds of monsters and bosses to gather resources in Terraria, which gives it a really different feel to Minecraft. Although, there is still a whole lot of mining and chopping down trees involved.
Platform: PC
Terasology calls itself "an open-source Minecraft", which not only means it's free, but that anyone's allowed to make changes to the game's code and share it themselves.
It's built differently to Minecraft, so although it has all the same basic functions, like mining and using blocks to create your own structures, Terasology has more realistic-looking water and lighting. That does mean that you'll need a decent PC to get it to work properly however.
Terasology is also a work-in-progress with a lot of unfinished features, so don't jump into it expecting it to be as polished as the official Minecraft, but it's a good free alternative if that's what you're after.
Platform: PS4, Xbox One, Nintendo Switch, PC
You can't have a conversation about building games without mentioning Lego. Lego Worlds is the most sandbox-focused Lego game, but if you've played any of the other ones, you'll know what to expect.
In Lego Worlds, you travel around different environments completing challenges to collect Gold Bricks and discovering new items to add to your collection. Then, once you've found everything you need, you can build your own worlds and play with friends online.
Platform: PS4, Xbox One, Nintendo Switch, Android, PC
Like most of the games on this list, in Portal Knights you can build things with blocks and craft items out of the materials you find in the procedurally generated world. What makes Portal Knights different though is the RPG elements it adds to the tried-and-tested Minecraft-like formula. You can choose from three classes - warrior, ranger and mage - at the start of the game, and pick new skills as you level up from fighting monsters.
There's also the fun distraction of loot in Portal Knights, with chests littered throughout the subterranean world for you to unearth.
Platform: PS4, Xbox One, PC
This one's a little out of left field, but bear with me. A core principle of Minecraft is survival - you have to eat so you don't lose hearts, after all - and if you want hard-core survival, then you want The Long Dark.
In The Long Dark, you're not scavenging to build fun houses and towns, but to endure the harsh, snowy wilderness of northern Canada.
There's still an open-world to explore, items to craft, and immense replay value to be had from The Long Dark's sandbox mode - so if you're looking for a more mature, more immediately difficult experience, then this is one to consider.
Platform: PS4, Xbox One, PC
Imagine Minecraft, but all the pigs, cows and creepers are dinosaurs.
In Ark, much like Minecraft, you're dropped into a world with nothing and have to break down your surroundings to collect crafting materials - only here, there's the constant threat of carnivorous dinos to contend with.
Eventually, once you've levelled up enough and learnt how to craft different weapons - like guns and spears - and built your own settlements, you can tame and train dinosaurs to follow you around by feeding them. You can also ride some of your tamed dinosaurs by crafting saddles for them, and even fly on the backs of pterodactyls.
Platform: PS4, Xbox One, PC
Fortnite features similar crafting and building mechanics to Minecraft, but in a much faster-paced setting.
Fortnite has two main modes: Save the World and Battle Royale. Battle Royale is a free-to-play competitive multiplayer mode where 100 players drop into the same map and the last player standing wins. You start with a pickaxe and have to find other weapons scattered throughout the environment, while collecting resources so that you can build walls and barricades to get the edge over your opponents.
You have to pay for Save the World, which is based around cooperative survival with three other players. In this mode, you have to fight off waves of zombies while completing missions by finding weapons, scavenging materials, and crafting defences.
Platform: PS4, PC
No Man's Sky's procedurally generated universe boasts more than 18 quintillion possible planets to discover and explore, many with their own unique plants and creatures.
After you - playing as The Traveller - wake up on a distant planet at the outer reaches of the galaxy, you start to make your way back to its centre surviving, exploring, fighting hostile enemies and trading with friendly aliens you meet along the way.
With its latest foundation update, No Man's Sky is more like Minecraft in space than ever. You can now make a world your "home planet" and build your own base with specialist science and weapon terminals, other useful tech, and super-cool retro sci-fi decorations.
Platform: PC, Xbox One, iOS, Android
Roblox is all about making your own games and sharing them with a massive community of other players, as well as having fun exploring the mountain of game modes other people have created.
Roblox works a bit like themed Minecraft servers, where each game type is built from similar parts, but the experience can be totally different.
Roblox is free-to-play, and some of the most popular game modes are the cops and robbers-style Jailbreak, management-sim Restaurant Tycoon, and competitive FPS Phantom Forces, so there's serious variety on offer here.