Funcom debuts The Secret World at GDC, gives us a look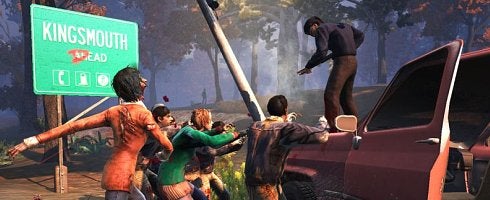 For an MMO that everyone has known about forever, Funcom's The Secret World has remained fittingly shrouded in mystery.
However, the developers showed the game to press for the very first time during GDC this month, and we were lucky enough to get a look.
The game is set in the "real world," where players are heroes sent to fight a "darkness" spreading through the world.
Despite the monsters, zombies, vampires and beasts, the contemporary world is plain to see throughout the game, which starts out in an east coast US town, reminiscent of Maine, that's been surrounded by a mysterious fog from the sea.
With it came monsters, and anyone caught out in the fog died, only to be resurrected as a zombie. Unlike "normal" zombies this lot can't be killed. Well, you can kill them in a sense, but they come back the very next day - they're essentially trapping survivors in town.
A government organization has come in to try and figure out what is going on, as have four of our heroes, each with their own special powers.
We were shown a melee class, tank and a healer, although there will be others as well; Funcom wouldn't go into detail on those. Each character has loads of customization, be it looks, attributes and skills. Special weapons can be fire damage, assault rifles and swords. There will be more, but they're under wraps right now.
When you start the game, you will have to choose between three groups: The Dragon, Templar or Illuminati, and you need to choose wisely because that'll be your affiliation throughout the entire game.
The Secret World looks to be a very ambitious undertaking from Funcom, what with it's mix between the modern world, secret societies, a shadow government, worldwide locations and all these monsters.
There's still no date on the game, as Funcom wants to make sure it's 100 percent ready and has plenty of content available at launch.
Check out the screens below. The first movie's here and there's some new art here.