Full Throttle Remastered on the way, debut Day of the Tentacle Remastered video released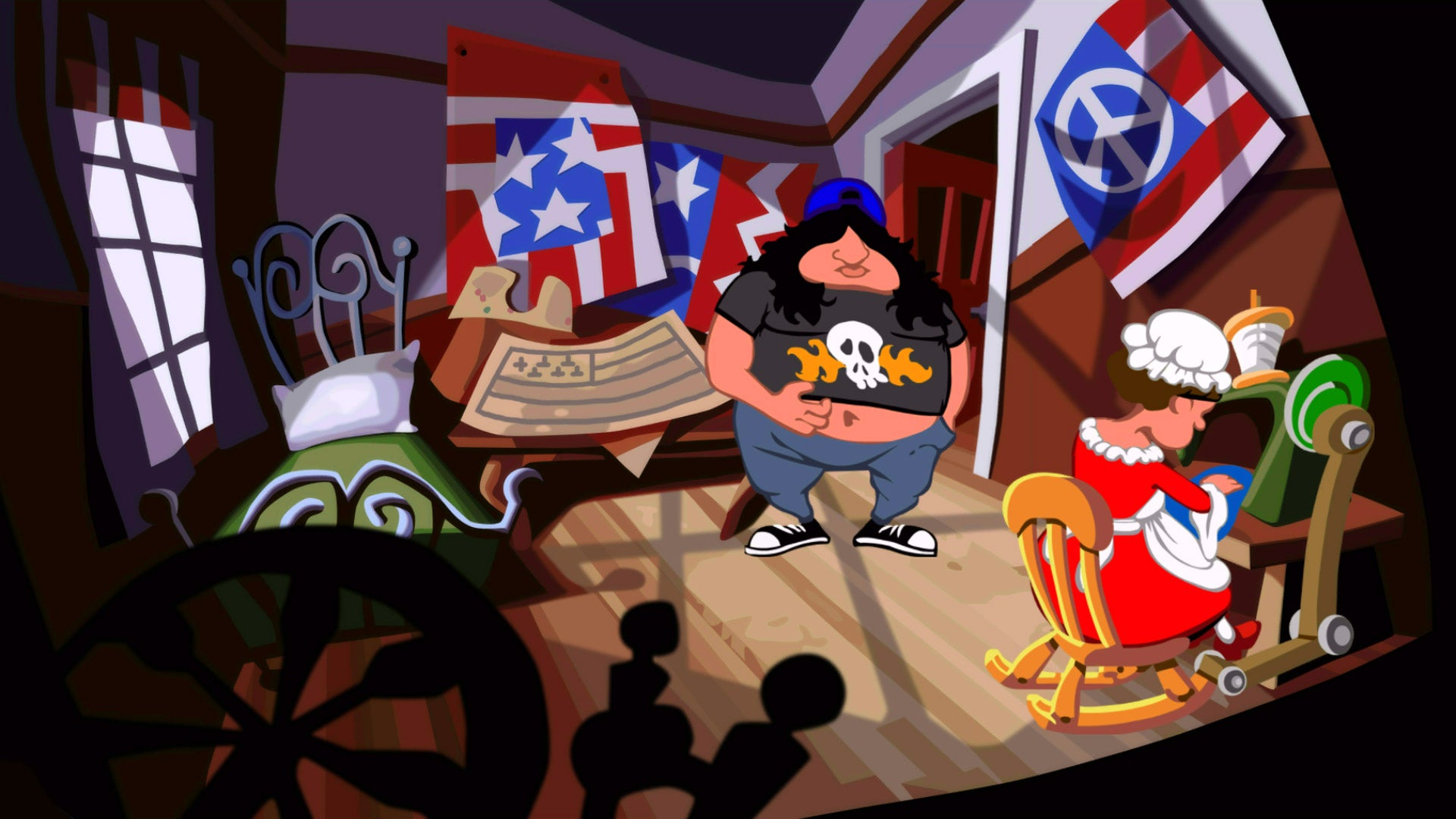 During Sony's PlayStation Experience keynote, Tim Schafer took the stage to show a new Day of the Tentacle Remastered video and announce a remaster was coming for Full Throttle.
Full Throttle Remastered will be made available for both PS4 and PS Vita will complete the trilogy of remastered versions of Double Fine games from LucasArts.
It will feature all-new artwork, with high-resolution backgrounds and animation, and each frame has been repainted by hand. The team also wants to restore the sound and music to a higher quality, and it will feature special features such as concept artwork, commentary tracks, and other goodies.
A release date was not announced.
Day of the Tentacle Remaster, which was announced in October, is set for release early next year on PS4 and Vita.
It too features all new, hand-drawn, high resolution artwork, with remastered audio, music, and sound effects. Players will also be able to switch back and forth between classic and remastered modes, and mix and match audio, graphics, and UI.
A concept art browser will be included along with a commentary track featuring the game's original creators Tim Schafer, Dave Grossman, Larry Ahern, Peter Chan, Peter McConnell, and Clint Bajakian.