FTC praises US games regulatory board for responsible marketing practices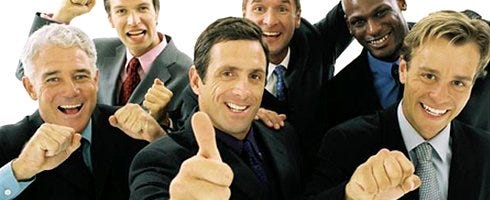 The Federal Trade Commission (FTC) has revealed to the US Congress that the games industry does a better job with responsible marketing than any other form of entertainment advertisement.
Different aspects cited were the large noticeable ratings on packaging, M-rated game ads not being shown before 10pm, and most notable is the fact that 80 percent of retailers are diligent about not selling mature games to minors and "little evidence" exists for inappropriate target marketing.
"The computer and videogame industry leads all others in ensuring its products are marketed appropriately and is the gold standard for others to follow," said ESA president and CEO Michael D Gallagher.
"Today's FTC report is a strong acknowledgement and validation that industry-led self-regulation efforts are the best way to provide parents and retailers with the resources and support they need to keep our kids' entertainment experiences suitable."
Take that "He Who Shall Not Be Named".
Via GI.biz.