Free Portal DLC coming to Rocket League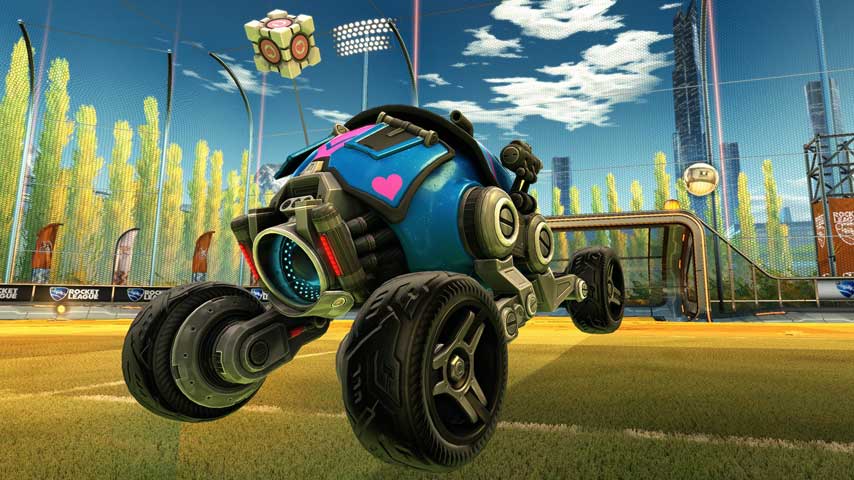 Rocket League is about to get a little more scientific.
The next Rocket League update will add a stack of free content to the PC version of the indie sports game. This is not unusual, but what is new is that the December 1 content drop will be Portal-themed, thanks to a collaboration with Valve.
Anybody who owns the full game will be able to collect a set of the gear listed below. You'll find these in end of match drops, whether you win or lose.
Cake (Topper)
Conversion Gel (Rocket Trail)
Propulsion Gel (Rocket Trail)
Repulsion Gel (Rocket Trail)
Aperture Laboratories (Antenna)
Cake Sticker (Antenna)
Companion Cube (Antenna)
Personality Core (Antenna)
PotatOS (Antenna)