Frank West can punch cars while wearing his Exo Suit in Dead Rising 4, but not puppies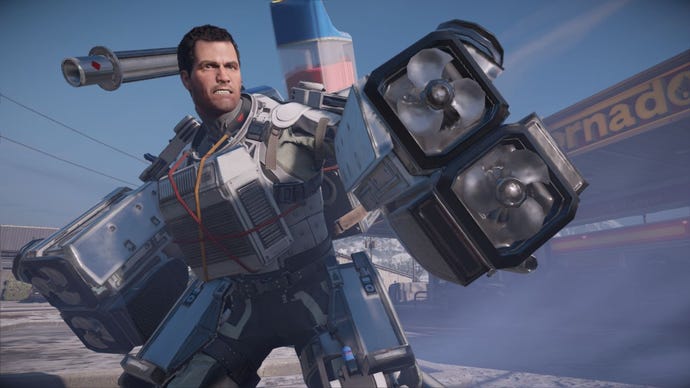 Watch Frank West kill a bunch of zombies and jump into a flashy new suit.
We say flashy because the Exo Suit in the video flashes when he puts it on. It's amazing what you find at the mall these days.
In the video above, thanks VG247 Turkey, you see West using a traffic signal post to bash a horde of zombies who are in his way.
The suit gives him super strength and going by the feature image of it posted below, you can punch cars really far.
West's Exo Suit has its weaknesses though: you can't punch a truck because they are too heavy, nor can you punch the moon because it is too far away. You also can't punch puppies. They are too adorable.
You can also only use the suits for two minutes at a time, so use it wisely.
The video above also takes a look at "normal" gameplay, if anything in these games can be considered normal. They tend to be very zany, which is part of the fun.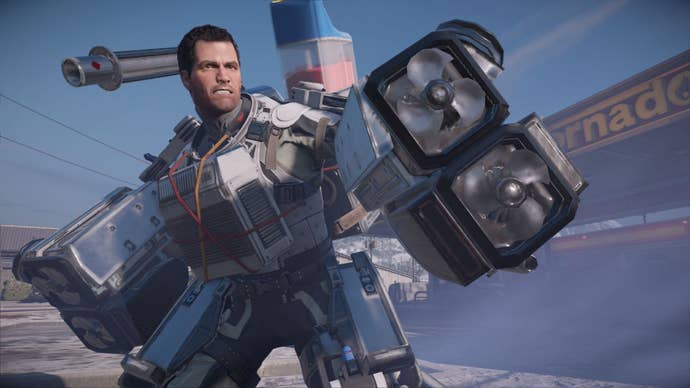 Dead Rising 4 was officially unveiled during the Microsoft E3 2016 showcase, and the Microsoft timed exclusive takes place 16 years after the events of the original Dead Rising, with West determined to uncover the truth behind the outbreak.
New zombie types will be on hand to make surviving a miserable task. These include the new born zombies where humans change before your very eyes, and the Evo which"mimic the behavior of predatory hunting animals."
The game supports four-player co-op missions and has a quick match feature which allows players to join a game in-progress.
Dead Rising 4 will arrive on December 6 for Xbox One and Windows 10 PC.
It will remain a Windows 10 exclusive for the first 90 days and a console exclusive on Xbox One for one year.