Forza Horizon 3's first car pack is full of smoking hot vehicles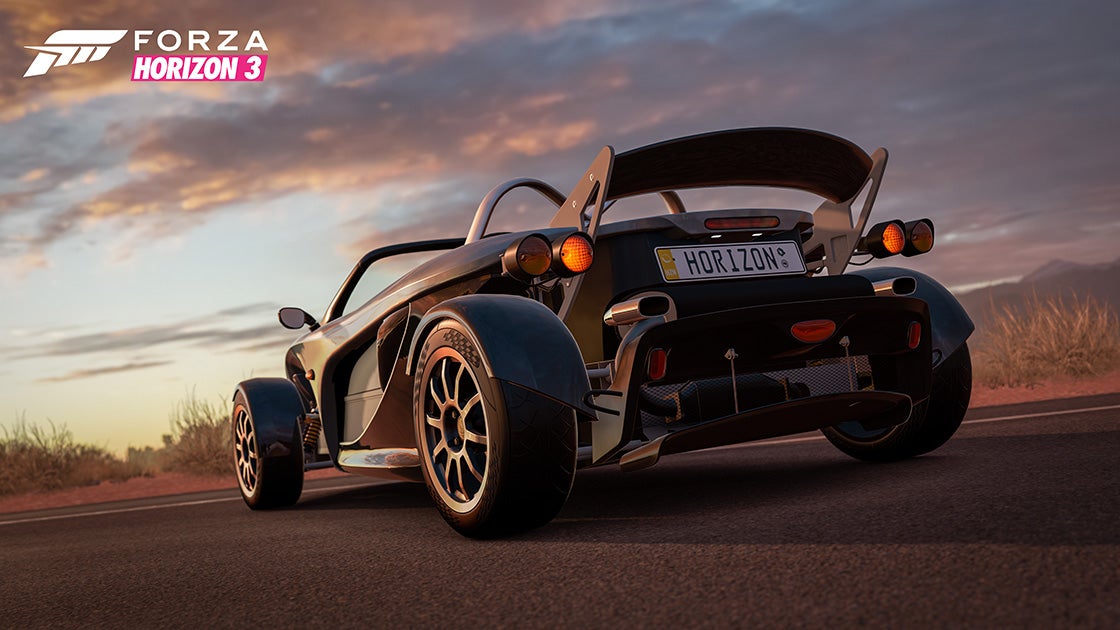 Time to burn some rubber with seven new cars, Forza Horizon 3 players.
The first monthly DLC pack has been released, and it's called The Smoking Tire Car Pack. The seven vehicles range from the super-sexy Vulcan hypercar from Aston Martin to a 1976 Jeep CJ5 Renegade.
Along with the car pack, a list of fixes - mainly focusing on wheel and Windows 10 stability improvements - was released. You can look over the notes through here.
Here's a look at each vehicle.
2016 Aston Martin Vulcan
2000 Lotus 340R
2016 Pagani Huayra BC
2010 Ford Crown Victoria Police Interceptor
2016 GTA Spano
2016 BMW M2 Coupe
1976 Jeep CJ5 Renegade
The Smoking Tire Car Pack is available as a separate purchase for $7 in the Xbox Store or as part of the Forza Horizon 3 Car Pass for $29.99. The Car Pass is included with copies of the Ultimate Edition of the racer, but as previously reported, the latter does not include the Expansion Pass which will run you an additional $35.
All six DLC car packs will be releasing October 2016 through March 2017, which is a total of 42 additional vehicles for the game.
Forza Horizon 3 launched last week on September 27 and comes with over 350 cars. It includes HDR support on Xbox One S and is a Play Anywhere title for Windows 10 PC and the console.