Fortnite's Save the World free-to-play launch pushed back to next year at the earliest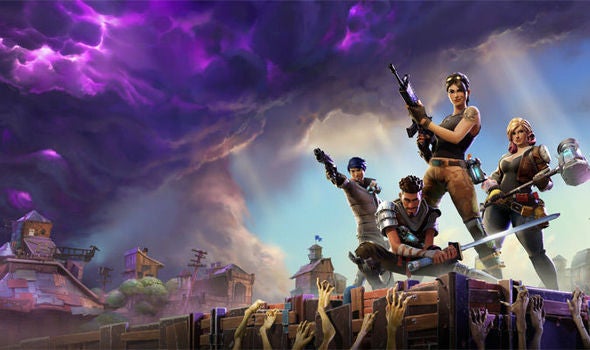 Epic Games has confirmed that Fortnite's free-to-play launch won't be happening in 2018 after all.
Fortnite's PvE mode, Save the World, was set to go free-to-play this year, but the launch has been pushed back with Epic citing the need for "features, reworks, and backend system scaling," that are required before it can go f2p.
"Save the World has grown consistently since our launch in July 2017 and Fortnite overall has experienced unprecedented growth," read today's blog post. "Scaling up for the legions of player heroes who will be joining the fight is key to providing an excellent experience. This applies to all of our players, old and new, so we're taking the time to get this right."
To make up for the delay, Epic is offering a 50% discount on the Standard, Deluxe, Super Deluxe, and Limited Founder's packs, starting this week.
Meanwhile, owners of the Founder's packs who log in and play during the Fortnitemares Event will get Brainiac Jonesy and Skull Ranger Ramirez for free.
This year's Halloween event was teased earlier today, and the latest update directs players to Hexsylvania to revisit last year's Vlad Moon Rising questline.
A new Hero system is also rolling out with six hero slots instead of three. After picking your main Hero, the additional five will dictate your perks and traits. The new system has been redesigned "to offer a more flexible approach to customizing your loadout with more options and room for creativity."
With all of the changes in the pipeline, Epic is working on a way to refund players for invested materials.
"We're working on an investment refund feature that will activate whenever we make significant changes to schematics, heroes, survivors, defenders or any other items you've upgraded. Upon launch it will be an opt-in process, we will flag the item that has been re-balanced and you choose to de-level if you wish.
"We will NOT automatically de-level your items. For this first version we will be rolling out the 're-balance flag' to only Heroes adjusted by the new system, while we investigate how to grant back other materials in edge case scenarios."
If you're taking part in Season 6 Week 4 challenges, you can find out everything you need to know right here.