We played Fortnite's Avengers mashup and couldn't even get the f**king nerd mitten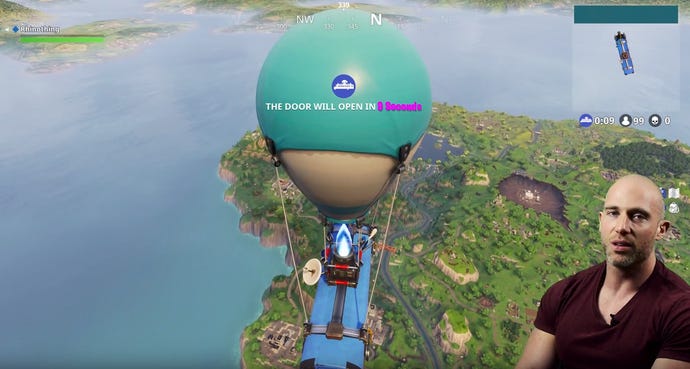 Thanos is powerful and everything, but have you ever met Simon Miller - a sentient bicep who likes wrestling, bodybuilding, and p**sing off nerds?
He also plays video games occasionally, but he pretty much exclusively plays Gears of War. Marcus Fenix is the only character he has ever related to, simply because of the size of his shoulders.
That's why we thought it would be funny to make him play Fortnite, a game where your skinny avatar can die because you got caught up in a strong wind.
Obviously Miller hated this idea, so we told him about the new Avengers: Infinity War mashup mode. "Yes, Simon, you can become a massive purple dude and just punch people and buildings until they fall over." He was in.
Of course, we left out the fact that Miller has no chance of ever getting the Infinity Gauntlet and transforming into the sinewy supervillain. He doesn't even know what the storm is, and he has no idea where to land to find weapons.
If you're here for high-end gameplay, you're in the wrong place. If you want to laugh at a bald man failing and getting angry, welcome.
Here's Fortnite: Chattle Royale episode one:
If you enjoyed that, you can support Simon Miller on his Patreon, where you can find some of his character videos, podcasts, wrestling chat, and more.
If you're looking to complete Fortnite's Week 2 challenges, check out our dedicated guide page to dance in front of 7 film cameras and search between a Scarecrow, Pink Hotrod, and a Big Screen.