Fortnite gets Demogorgon, Chief Hopper skins in Stranger Things crossover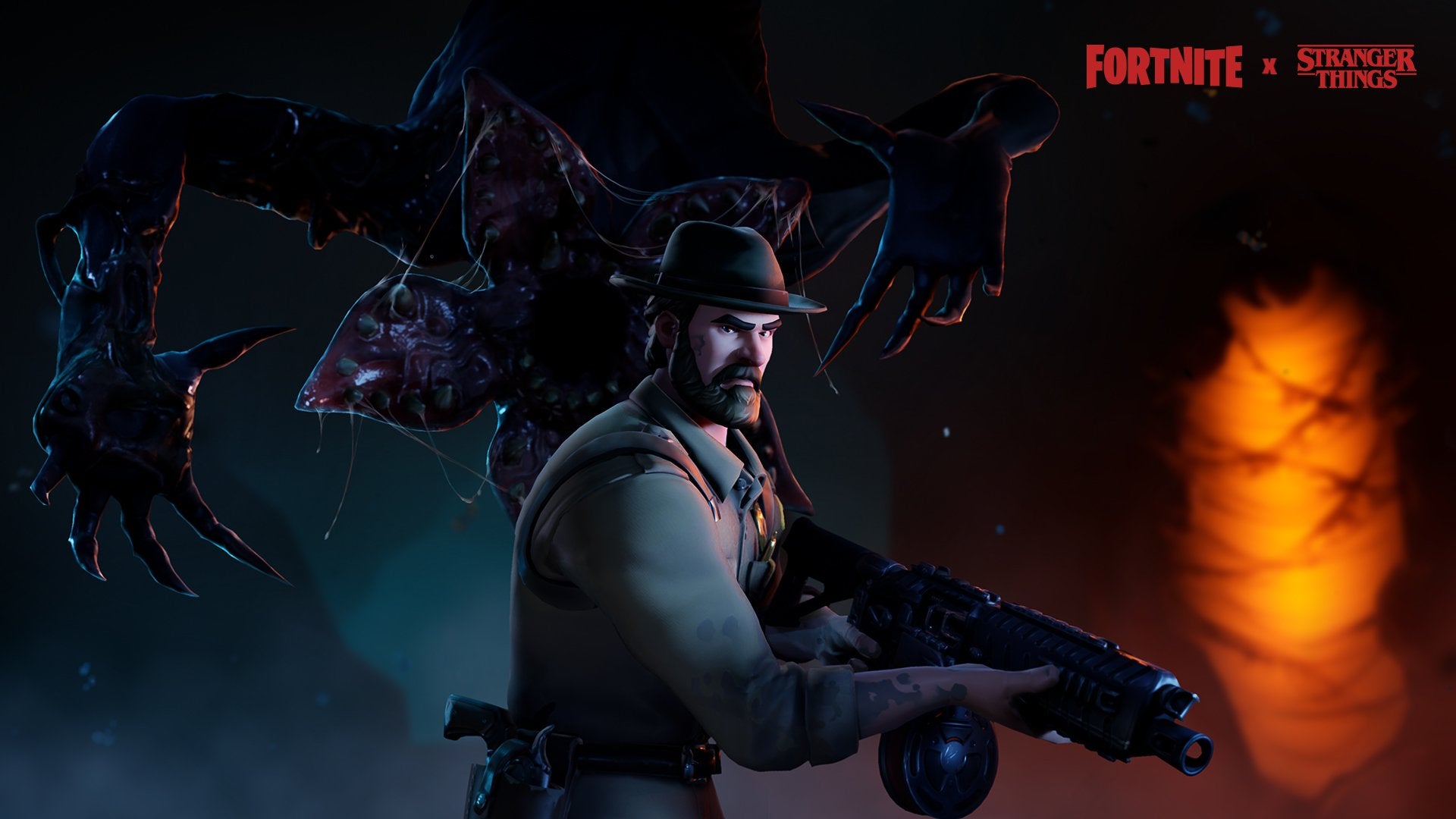 The Fortnite / Stranger Things crossover has kicked off with new skins and outfits.
After Stranger Things portals began appearing in Fortnite's Mega Mall, it was pretty much a given that some sort of collaboration between the two is on its way, even before Epic Games officially confirmed it.
So far, this has only manifested in new things to buy. Epic today unveiled the Stranger Things set, which includes a Chief Hopper outfit, a Demogorgon outfit, and Vines Wrap weapon skin.
The skin is animated to look like the texture of the Upside Down in Stranger Things, pretty creepy. The Stranger Things set is available now through the in-game store. Chief Hopper costs 1,500 V-Bucks, whereas the Demogorgon is a bit cheaper at 1,200.
— Fortnite (@FortniteGame) July 5, 2019
So far, this seems to be it for the Stranger Things crossover, though Epic may be sitting on a some sort of limited-time mode to be made available later. We'll keep an eye out.
Alongside the Stranger Things batch of cosmetics, the store was also updated with a few others in celebration of Independence Day in America, such as the fireworks skin, sparkler emote, star-spangled ranger skin and more.
Catch up on our latest guides for where to find Fortbyte 52, and the new challenge involving scoring points with a Neon Tropics wrapped Driftboard.