Fortnite: Season 2 - Visit Skye's coastal campsites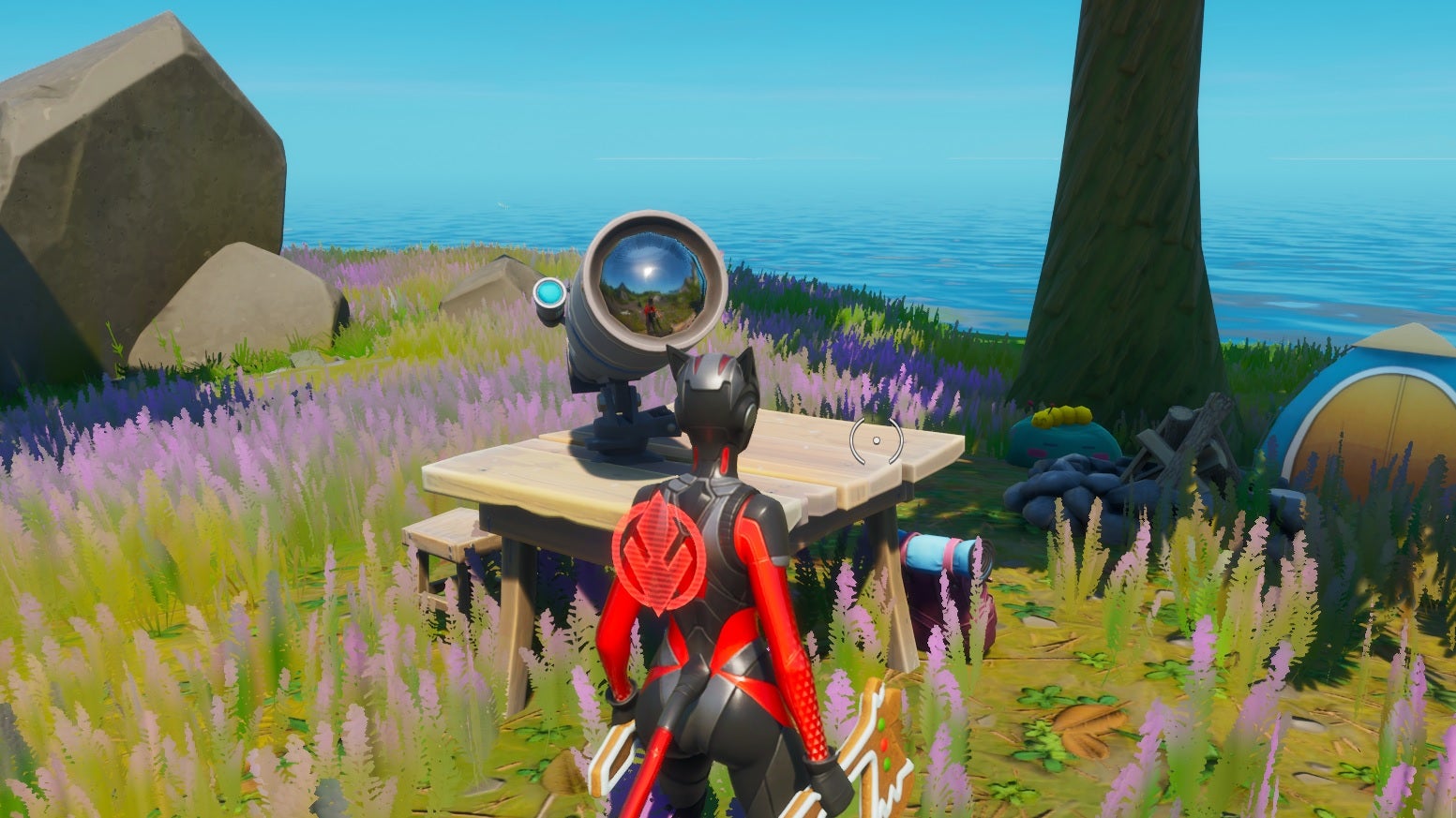 We're more than halfway through Fortnite Season 2 and this week, you'll need to visit different coastal campsites around the map.
Skye has several campsites hidden along the Fortnite map coastline and it's up to you to find three of them. Your best bet is to try and land at one of these locations straight from the Battle Bus, or you can grab a weapon or two and head out from a named location.
You could also use Party Assist to batter through it a bit faster but for now, let's take a look at where you'll be going.
Fortnite: Season 2 - Visit Skye's coastal campsites
There are five coastal campsites on the map, but you only need to visit three to complete the challenge. Once you've found one, stay in the area for a few seconds until the challenge registers as complete. You'll be able to find a coastal campsite:
North of Pleasant Park, near the trees in D1
West of Sweaty Sands in A3
On the beach Southeast of Steamy Stacks in H2/ H3
Southeast of Retail Row in H7
Southwest of Misty Meadows in D8
You'll see a tent, a campfire and other items like a telescope, making the campsites easily identifiable. After you've visited three campsites, you can check out our guide on where to find The Shark, Rapid's Rest and Gorgeous Gorge.
The Deadpool skin challenge is live for Battle Pass owners and you can follow all the latest Deadpool challenges here.
You can check our Henchman challenge guide here, which tells you where to find Henchmen, bosses and how to open ID Scanner doors and chests. You can also check out our guides on where to find Lockie's Lighthouse, Apres Ski and Mount Kay, where to find secret passages, Shadow safe houses and how to visit Coral Cove, Stack Shack and Crash Site without swimming in a single match.