Fortnite: Season 2 - Land at The Rig, Hydro 16 and Logjam Woodworks
It's Week 2 in Fortnite Season 2 and for this challenge, you'll need to land at different landmarks and named locations around the map.
For this Tntina Trials challenge, you'll need to land at The Rig, Hydro 16 and Logjam Woodworks. The Rig is a new location on the Fortnite map and comes with a helicopter landing pad which we will hopefully be using later in the season.
You don't need to land at these locations in one match, so don't worry about being eliminated right away. If you use Party Assist, you can instruct your teammates to land at different locations and complete the challenge in one go. Otherwise, landing there in three different matches is fine.
These areas are likely to be swarming with Henchmen and opponents, so watch your six and grab a weapon once you've landed at each location. The Deadpool skin challenge is live for Battle Pass owners and you can follow all the latest Deadpool challenges here.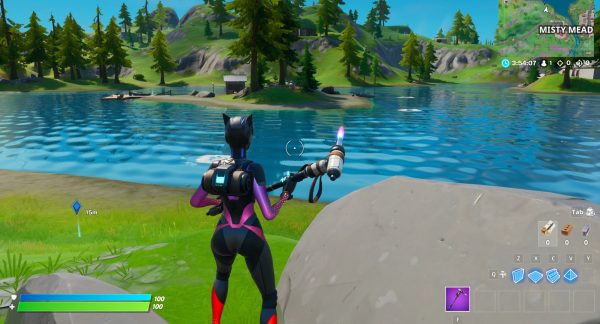 Fortnite: Land at The Rig, Hydro 16 and Logjam Woodworks
You can land at these locations in any order you like, but make you'll need to touch the ground - or the roof of a building, at least - for it to count. All three locations are quite close together and you can check out they're exact locations on the map below.
Hydro 16 can be found Northwest of Misty Meadows
The Rig can be found at the coordinates B7
Logjam Woodworks can be found Southwest of Weeping Woods
You can check our Henchman challenge guide here, which tells you where to find Henchmen, bosses and how to open ID Scanner doors and chests. You can also check out our guides on where to find Lockie's Lighthouse, Apres Ski and Mount Kay, where to find secret passages and Shadow safe houses.