Fortnite PS4 patch 3.4.4 is unexpectedly 10GB, Epic investigating [Update: fixed]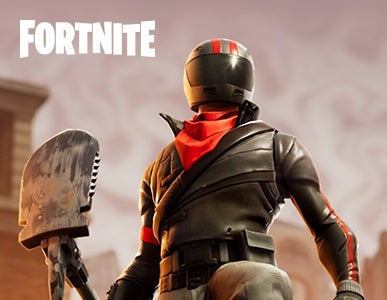 Fortnite players on PS4 were surprised this morning to find a 10GB download waiting for them.
Update: Epic games has now confirmed that the patch should now be just 470MB. Anyone who hasn't started the download yet should get the correct size, and those who already downloaded 10GB are fine to continue playing.
We released a PS4 patch today to address a significant game crash. Reported download size is between 470MB (intended) and 10GB. The patch is safe to download and the size issue should be resolved shortly.

— Fortnite (@FortniteGame) April 4, 2018
Original story: This massive download is patch 3.4.4 for Fortnite, but developer Epic Games did not intend for it to be this big.
The update is designed to fix crashes and freezes specific to the PS4 version, and Epic was caught off guard by the the 10GB download requirement same as everyone else.
The developer has now confirmed that it's looking the issue.
We're aware that the PS4 3.4.4 patch size is 10 GB, which was unexpected. We're looking into this issue right now, and apologize for the inconvenience.

— Fortnite (@FortniteGame) April 4, 2018
If you're not anxious to play Fortnite right now, it may be best to not download the patch and wait a few hours. Hopefully when Epic does solve the problem, the actual patch size will be a lot smaller.
We'll keep you updated.