Fortnite patch fixes issues attached to latest update, but party services are currently down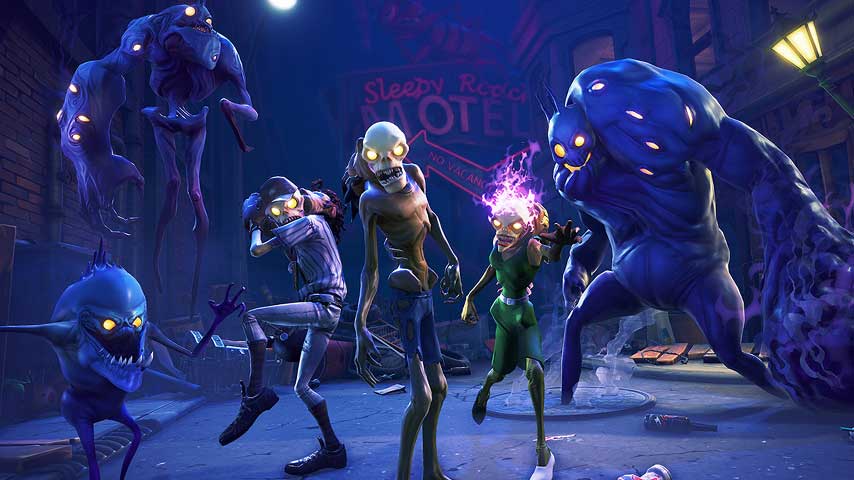 Epic Games has released a patch to fix issue introduced with V.2.3.0.
Epic applied a patch in the wee hours this morning to fix some of the bugs which came about with the release of V.2.3.0.
The game was taken offline earlier this week to apply the latest update, adding the Chug Jug and other tweaks. Once the update rolled out, issues with the database caused major downtime with the game offline for around 14 hours.
Once things were back up and running, a few more issues popped up. The patch released today, V.2.3.2, fixed the following issues:
Mac hitching/freezing
Unable to pick up weapons when inside the collision of a recently killed player
Building mode persisting if a player has it active in the lobby
Weapons stuck in reload animation
Removed MiniBoss marker from Rescue the Survivor mission in Stonewood
Unfortunately, another problem has popped up today.
According to the development team, another bump in player county occurred this week in Fortnite, and the team was "not prepared for it." This is resulted in issues with party service, which is currently down, and has been down for quite some time.
As of 4:15pm eastern standard time, Solo and Fill are the only modes available. Epic said , it was looking into a lead involving network configuration which could be the root cause. The possibility of downtime could occur later, but it is trying to be avoided.
"We have had a ton of issues and we are working hard to getting them sorted," reads the forum post. "We can't apologize to our players enough, and you can be sure that we are going to make this right. We can only ask you for your patience.
"We will likely be taking Fortnite offline for a while so we can work through this. We'll let you know when that will happen. We will update you soon on the next steps."
The best way to keep track of whether Fortnite will be going offline and to find out if party services is back online, keep an eye on the game's official Twitter account.