Fortnite monster steals Polar Peak castle and swims around with it because why not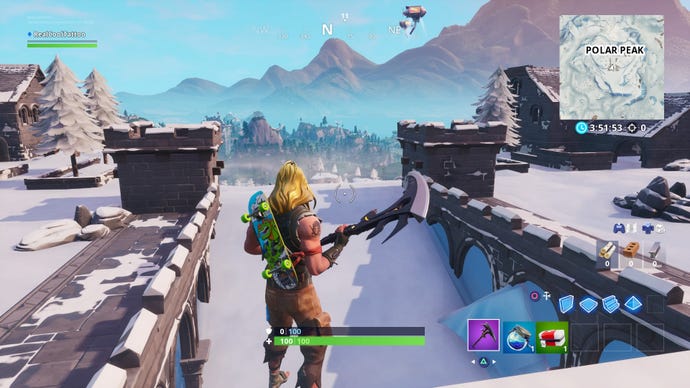 The Polar Peak castle has gone walkabout this weekend in Fortnite. It can now be seen on the back of a giant monster swimming around off the edge of the island near Lucky Landing before it submerges.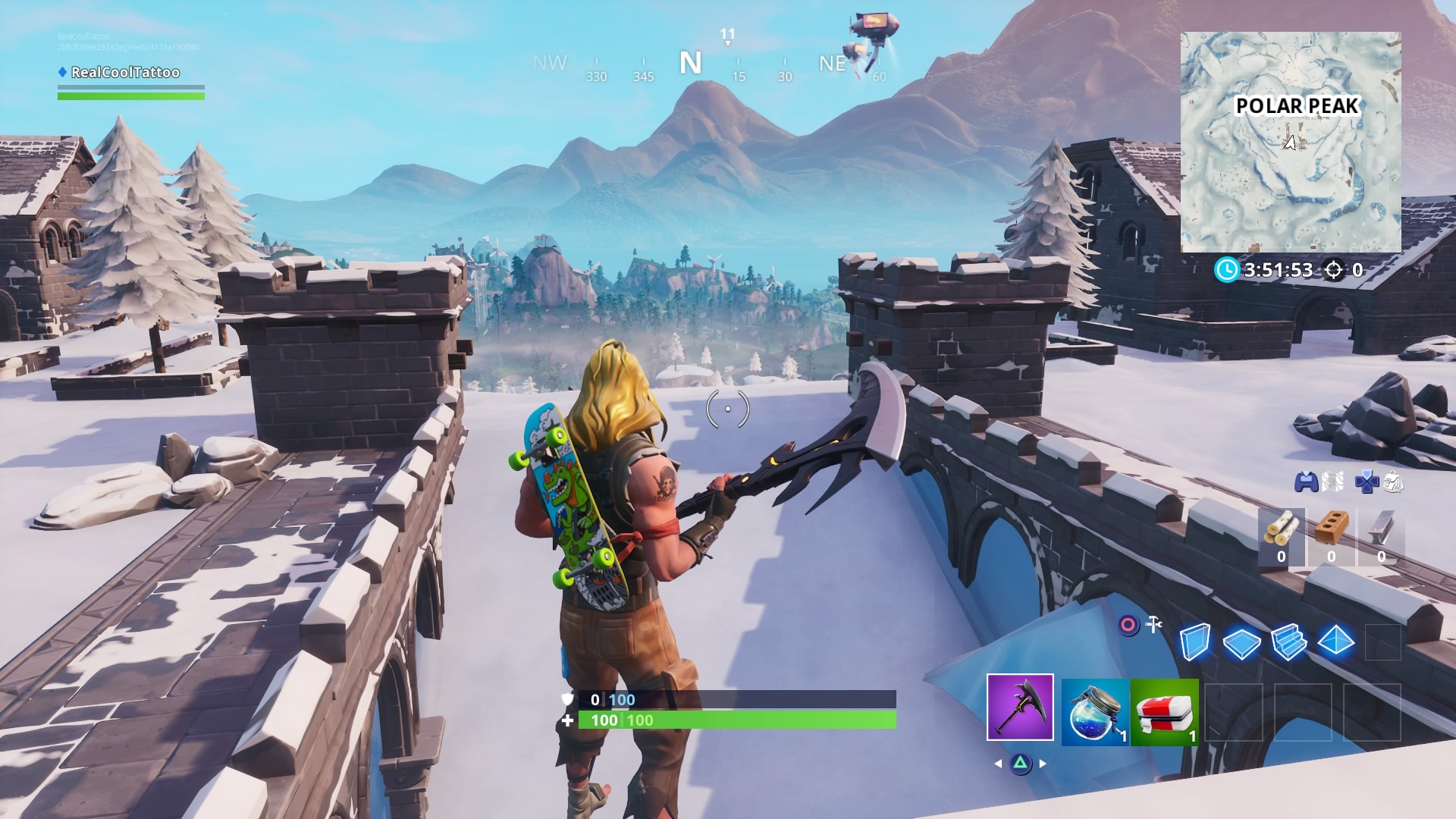 Rumors had suggested that something was about to happen to the castle, and they were right on the money.
Fortnite leak source, FortTory, posted a video of the monster swimming on Twitter.
Details are still sketchy on what the monster actually looks like though. As you can see from the video below by YouTuber CronicGamerZ, if you manipulate the camera to go inside of the castle, there's no visible model for the creature.
Given Fortnite's recent partnership with John Wick Chapter 3: Parabellum, some have speculated that this could be a tie-in with the current film Godzilla: King of the Monsters.
This seems unlikely however, since this kind of publicity stunt would probably be timed to coincide with the release of the movie, rather than drop two weeks after it's released.
Other theories include the monster being the Kraken that appears on the Flying Standard Contrail and Scallywags Loading Screen.
What do you think it is? Let us know in the comments!
In other Fortnite news, the Storm Flip grenade should now be unbanned in the Arena playlist after it was temporarily removed from competitive over the weekend.
We're now just a few days away from the Fortnite Pro-Am tournament. It was announced last week that the World Cup Online Open would be moved to the following Thursday and Friday to avoid scheduling conflicts for streamers who would be attending the Pro-Am, but still wanted to compete in the World Cup.
And if you need any help with the weekly challenges from Season 9, check out the list below:
Fortnite Season 9 Weekly challenges
You can check out all the Fortbyte locations here.