Fortnite's Pro-Am teams up 50 streamers and pro players with 50 celebrities, and you can watch it during E3 week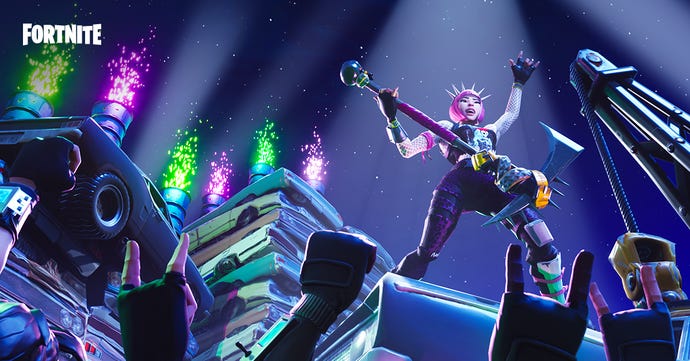 As promised, Fortnite is coming to E3 2018 in a big way, and Epic Games has revealed all.
Fortnite will be hosting a 100-player Pro-Am match where top players and streamers will team up with celebrities. 50 pros and 50 celebrities, to be exact, will be competing for a $3 million prize purse.
The money will be donated to the charity of their choice. What's more, this money is not even part of Epic's $100 million esports investment for the 2018-2019 season.
Some of the duos include Ninja and Marshmello, Myth and Paul George, and Marki Plier and Joel Mchale. There are 50 duos in total, and more will be revealed from now until the event.
The showdown takes place 3:30pm PT, 6:30pm ET, 11:30pm BST on Tuesday, June 12. The game will be livestreamed through the official Fortnite channels on Twitch, YouTube, Mixer, and even Facebook and Twitter.
You can also attend in person. Fortnite has booth 2723 in the South Hall of the LA Convention Center. Tickets will be available for $10, but only Fortnite players located in the LA area will get a chance to buy one.
There are 3,000 tickets in total, and Epic will email an invite link to LA area players in waves.
The Fortnite E3 booth will be open June 12-14.
In other Fortnite news, Epic accidentally added the Eye of the Storm Tracker backpack, which players used to find out the location of the next circle.