Fortnite's Blitz LTM has been replaced with Disco Domination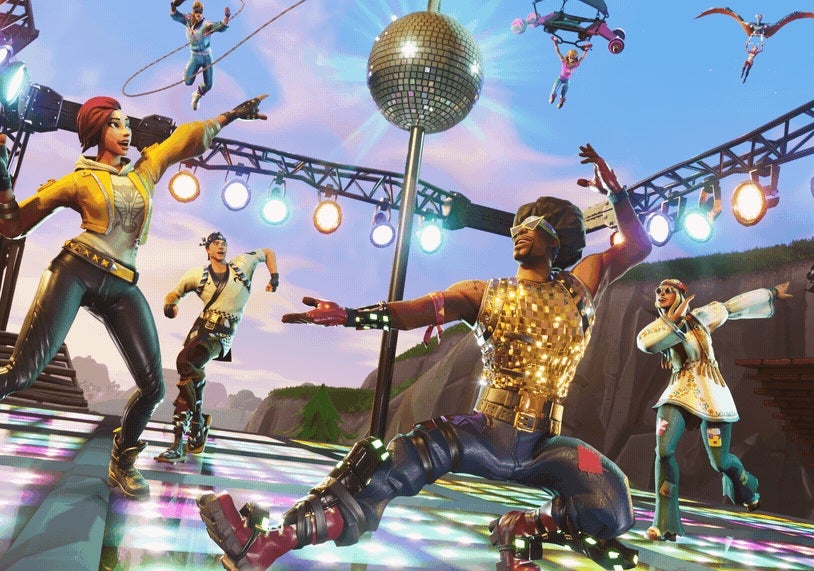 Fortnite Blitz LTM has been taken out of the game and replaced with Disco Domination.
Epic Games announced on Twitter earlier it has replaced Blitz LTM in Fortnite with Disco Domination. It was live in the game for only three days.
Blitz is a frantic, loot-filled 15 minute LTM that was added earlier this week with the Fortnite V6.22 update. The match begins with the storm moving towards the island and the delay between each circle is shorter than normal.
Disco Domination is a 50 vs 50 mode that spawns five dance floors on the map. Players then have to capture the dance floors by clearing out enemies and dancing to raise a disco ball.
You can find the full set of rules for Disco Domination LTM here, but we've also posted them below for convenience.
Disco Domination steps onto the dance floor to replace the Blitz LTM.

Drop in and bust a move! ?? pic.twitter.com/FZeMmXbwQe

— Fortnite (@FortniteGame) November 9, 2018
Disco Domination rules:
Two teams of fifty players.
Respawning will be turned on until the third (last) storm circle.
Five dance floors will appear on the map whenever the storm is not moving.
Emoting on a dance floor when no enemies are present will raise a disco ball in the center of the floor, and capture it for your team.
The more friendly players dancing on a floor, the faster it will be captured.
Once a floor is captured, it will begin filling the team's "dance bar" on the HUD, until either an enemy stands on it or the current storm timer ends and the storm begins to move. The first team to fill their dance bar to 100% will win the match.
The dance floors in the later stages of the match fill the bar more quickly, so don't give up if your team is behind!
It is not possible to build on or over the dance floors, but they can be protected by surrounding them with a fort.
Glider redeploy is activated in this mode, press jump while falling to use your glider.
This mode uses 50v50 levels of loot and resources.
You can look over the V6.22 patch notes through the link up top. If you need help this week with challenges, here's the week 7 challenges for Fortnite Season 6.
You will find links to all previous weekly challenges for the current season through there as well.