Millions tune in to watch Fortnite's Cube finally collapse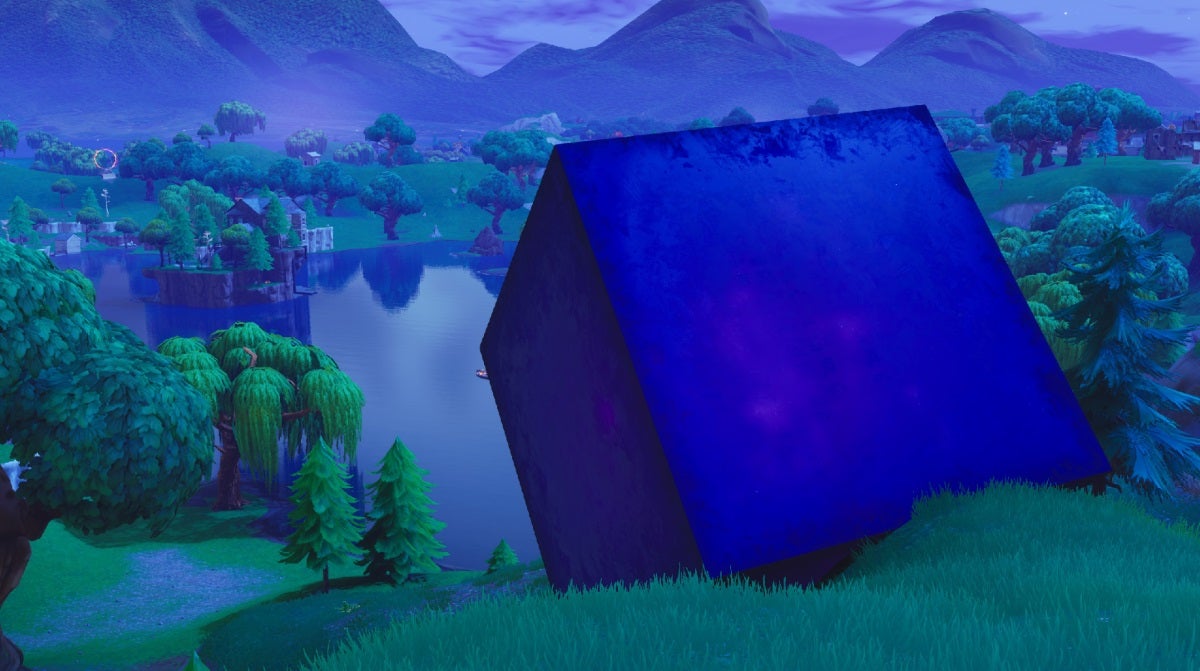 Over the weekend, the giant purple Cube exploded in Fortnite after spending almost two seasons in the game.
It still isn't clear why Epic Games included the Cube , affectionately called Kevin, all those weeks ago or why it stayed so long. Over 3.5 million viewers watched Kevin the Cube spin furiously before exploding. Two million viewers watched the event unfold on YouTube while the rest checked in on Twitch.
Players were then suspended in the air in what looked like a new dimension before an ethereal blue butterfly formed and flew around them. The butterfly eventually approached players and you were able to reach out and touch it before being transported back to the map and free falling above Leaky Lake.
As suspected, Leaky Lake has an all-new look that's inspired by Stonehenge in a neat little island at the centre of the lake. Twitter user iScenario captured some images that show how the lake has changed.
Here's the updated Leaky Lake following the Butterfly Event. pic.twitter.com/HMQ8ShxZmd

— Scenario (@iScenario) November 4, 2018
it isn't clear what will happen in Fortnite over the coming weeks, but it was incredible to see the community come together to watch such an exciting event. You can see the event unfold in the YouTube video below by Gaming LTEs.
To mark the end of the event, Epic Games has released new challenges to complete, with the Lil' Kev backbling as your reward. Check out our guide on how to unlock the Lil' Kev backbling here.
Fortnite Season 6 Weekly challenges
If you're currently working your way through the Fortnite Season 6 Battle Pass, here are all the challenges so far: