Fortnite: Chapter 2 - Where to find Slurp barrels, trucks and silos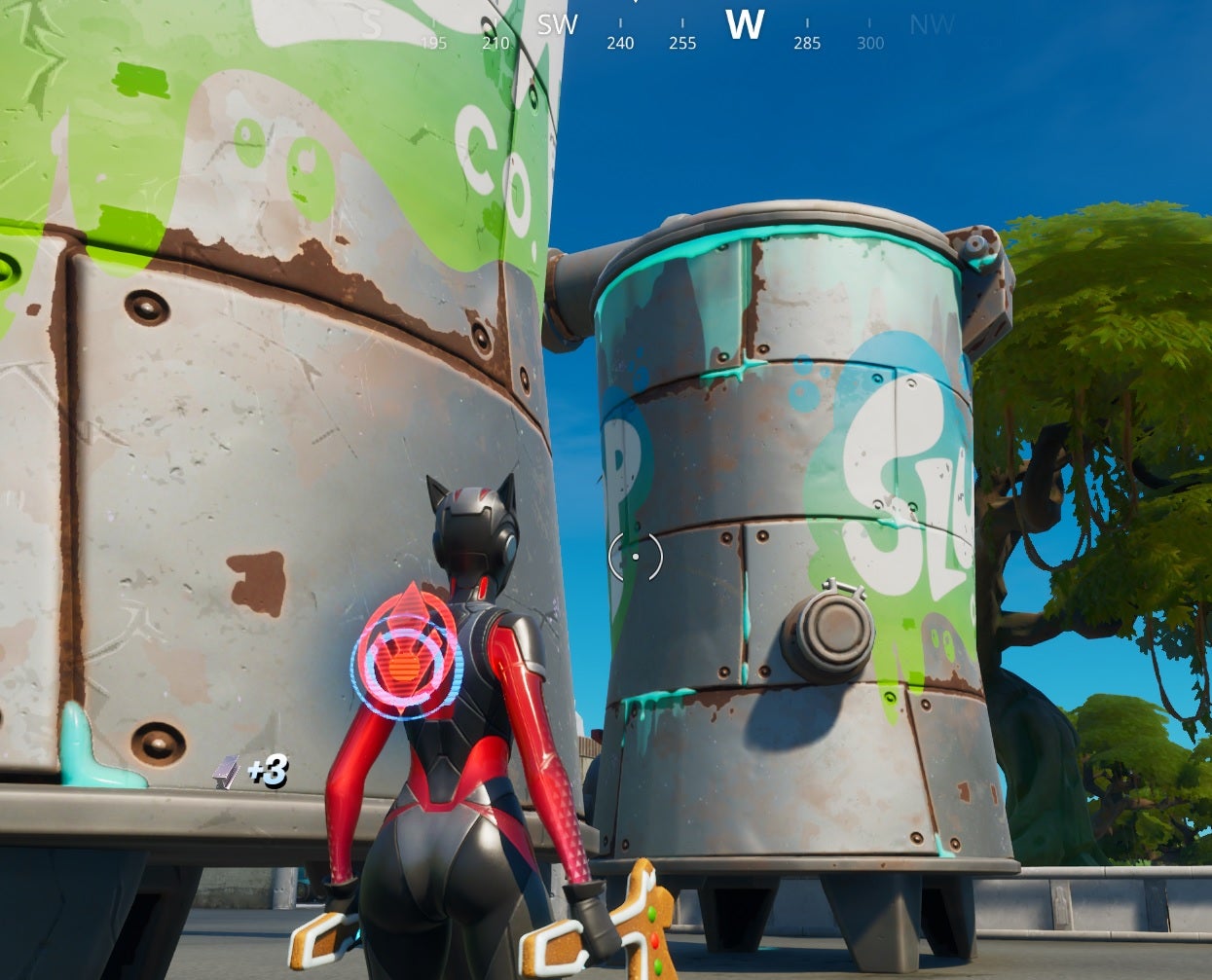 The Fortnite Chapter 2 Overtime Challenges have been extended for another few weeks and in this challenge, you're on the lookout for various Slurp items.
While we wait for Season 2 to begin, there are several Overtime Challenges to complete over the next few weeks. For this challenge, you're tasked with finding and destroying Slurp barrels, trucks and silos that are dotted around the map.
Try to land at these areas first as they'll get pretty busy quite quickly, and make sure you open up a few nearby chests to net yourself a weapon. Remember, Assault Rifles can now be sidegraded into Heavy Assault Rifles if you feel like raising hell.
Where to find Slurp barrels, trucks and silos
To complete this challenge, your best bet is to head to Slurpy Swamps, where'll you'll find no shortage of Slurpy goods. The Slurp silos are the biggest structures and can be found on the roof of the building and when destroyed will give you 25 shields, so try and destroy them first if you can.
There will also be several barrels nearby that you can destroy, which will also give your shields a nice boost. The Slurp trucks can be found on the roads all over the map, but you can easily finish this challenge without having to destroy one. Having said that, you'll get 100 shields if you do manage to destroy one, so it's worth a gamble.
Season 1 has been extended to February 2020, so you've got plenty of time to complete these challenges.
Where to find the Fortnite letters
You can also check out our other Fortnite Chapter 2 guides such as where to find E.G.O. Outposts, how to upgrade your equipment and where to find the boat launch, coral cave and flopper pond.