Fortnite: Blitz mode is live - loot drops increased, storm circle shrinks immediately and supplies drop faster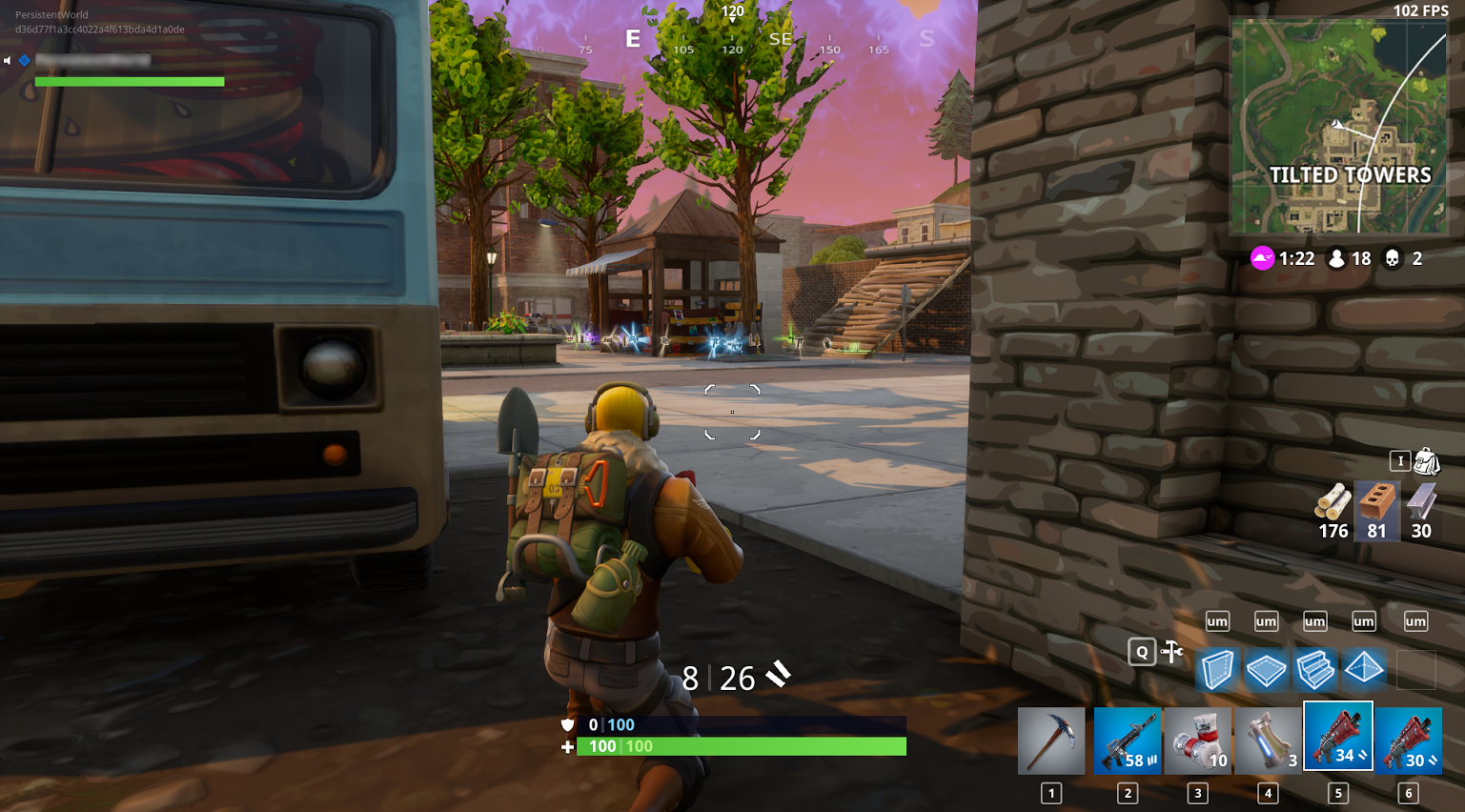 Fornite's new LTM Blitz mode has just gone live in Battle Royale. Fill your boots.

Blitz was first detailed last week, and is another Limited Time Mode for squads.
Blitz matches will only last for a maximum of 15 minutes as the storm circle will begin shrinking as soon as the match starts.
If that sounds like it makes for an intense match, it does. And loot and other drops have been adjusted accordingly.
There will be more chances of treasure chests and ammo boxes spawning on the map and floor loot is a 100% given.
Supply Drops will also be more regular - every 80 seconds - and they will drop from the sky at twice the speed as normal. So that's 30 seconds instead of a full minute for the balloon to descend.
All resources harvested using your pickaxe will be doubled and the chance of a Lauchpad spawning have been "greatly increased". You'd better get out there and get to work.
Blitz mode is the latest addition to Fortnite, and comes shortly after Supply Llamas and the remote explosive were added to the game.
Swift storms and lots of loot ⏱️
Blitz Limited Time Mode available now! pic.twitter.com/6h1IfITLVa

— Fortnite (@FortniteGame) March 19, 2018
Last week Fortnite arrived on mobile platforms - you can check your compatible devices here - and just exactly how that affects cross-platform play.
You have a couple of days left to complete Week 4 Challenges before another set comes along on Thursday, so jump on board if you want to find all the ice cream trucks and the hidden Battle Star. And did you follow the Snobby Shores treasure map?