Fortnite Birthday: Dance in front of different Birthday Cakes - all locations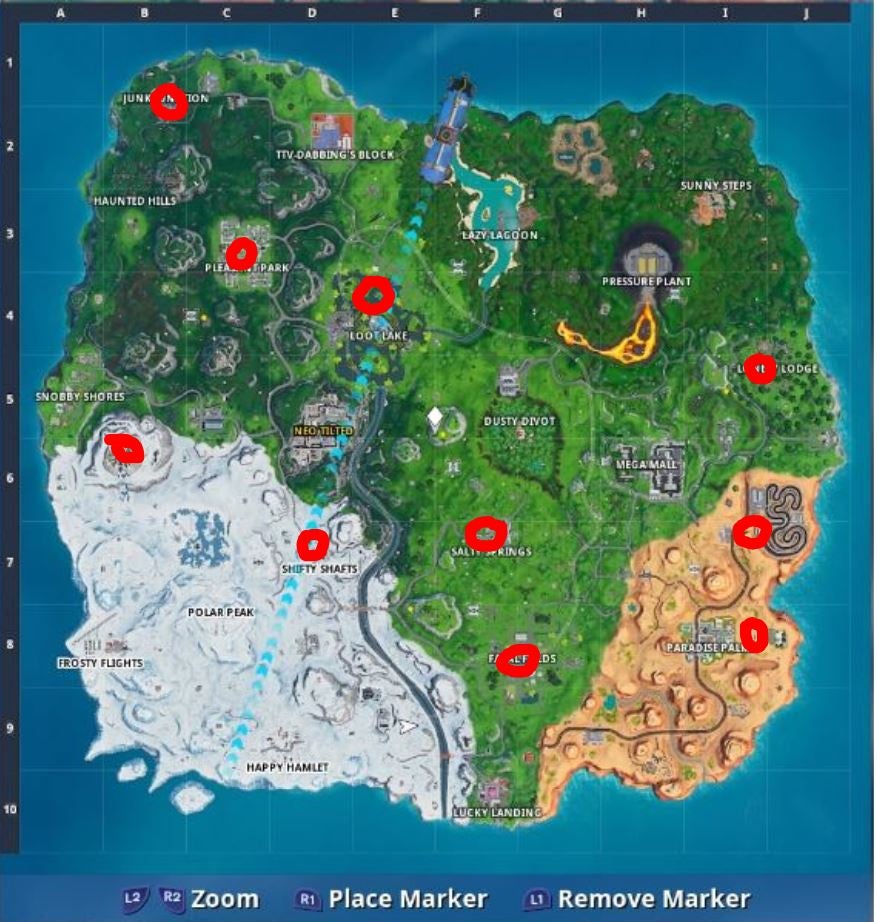 It's time to celebrate! Fortnite Battle Royale is turning 2 years old, although it seems to have rocketed to world domination in no time at all. One of the more devious challenges that have come out alongside the milestone is to dance in front of different Birthday Cakes. These are scattered all over the map, so you'll probably need multiple matches to find all.
Here are all of the locations, so you can stuff your face with sweet pink frosting. Remember, there's another challenge to collect 50 health or shields from eating cake, so you can complete both at the same time!
Season 9 finally draws to a close this week, and you can check out the latest Season 10 teasers and rumours here.
Fortnite Birthday Cake locations
Here's everywhere you need to go to find different Birthday Cakes. Remember, you'll need to dance in front of them for a few moments for it to count.
| Fortnite Birthday Cake location | Map reference |
| --- | --- |
| Middle of Junk Junction | B1-B2 |
| Middle of Pleasant Park | C3 |
| Outside the longhouse in north of Viking Village | B6 |
| Northwest side of Shifty Shafts | D7 |
| On top of raised platform in Loot Lake | E4 |
| Middle of Salty Springs | F7 |
| Middle of Fatal Fields | F8 |
| On the "N" in Lonely Lodge | I5 |
| On top of a mountain to the south of the Racetrack | I7-J7 |
| To the east of Paradise Palms, near the solar panels | I8 |
We've also made a map of the different locations:
Most of them are quite easy to spot, but we've added a couple of extra screenshots for the hardest ones below!
For more on the Birthday challenges, and every one of this season's tasks so far, check out the links below:
Loot Lake Birthday Cake
Lonely Lodge Birthday Cake
Fortnite Season 9 Weekly challenges
Here's where you can find all the Fortbyte locations.