For Honor celebrates Marching Fire launch with a classy gameplay trailer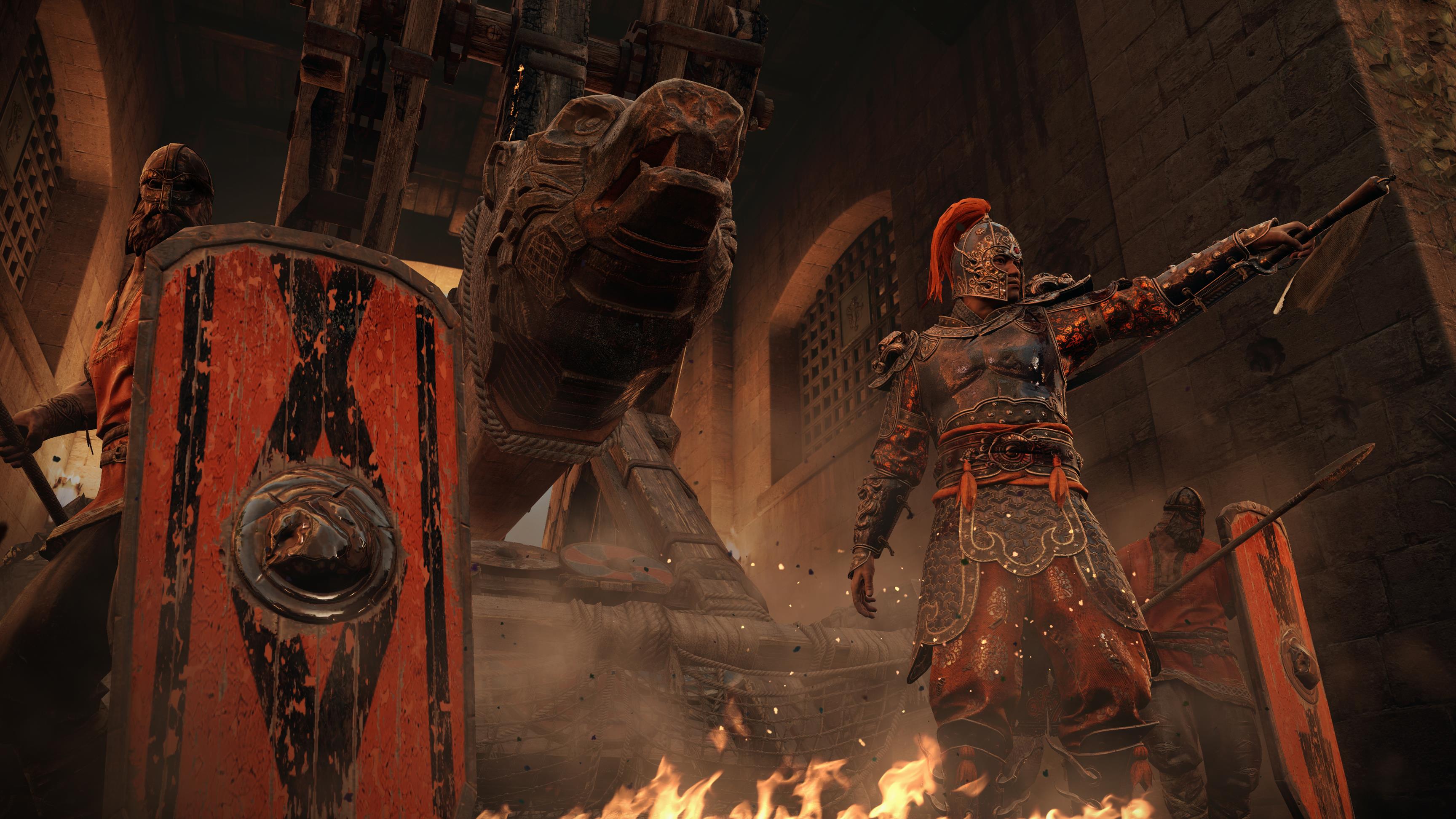 For Honor's big Marching Fire DLC is now live, kicking off a new season for the game.
Marching Fire brings a new faction to For Honor, the Chinese Wu Lin clan. Wu Lin enter the arena with four new heroes, but that's hardly everything the DLC has to offer.
Marching Fire adds a new arcade mode to the game, playable solo or in co-op (up to two players). Arcade mode offers a randomised set of objectives and tasks. Players will be going against a AI fighters with varying buffs and debuffs. Though arcade is technically part of the expansion, players who own it can invite non-owners to play it with them.
Outside of the exclusive content, Marching Fire also adds a new 4v4 multiplayer mode called Breach, free for all players. Breach is a MOBA-inspired attack/defend mode where one team must escort a battering ram and push through to reach the other team's boss, all while taking on enemy players.
If that's not enough, Marching Fire also brings with it a total overhaul to the game's menus and UI. The graphics have been touched up, too, offering better visuals at a reduced performance requirement.
Everything new is showcased nicely in the launch trailer, which is just pleasant to watch even if you're not specifically looking for new content.
In our Marching Fire review, Jim Hargreaves said that For Honor is now the strongest it's ever been. Hit the link to read the full review.
Marching Fire is priced $30/£25, and it's available on PC, PS4, and Xbox One.