Football Manager Classic 14 Vita releasing in April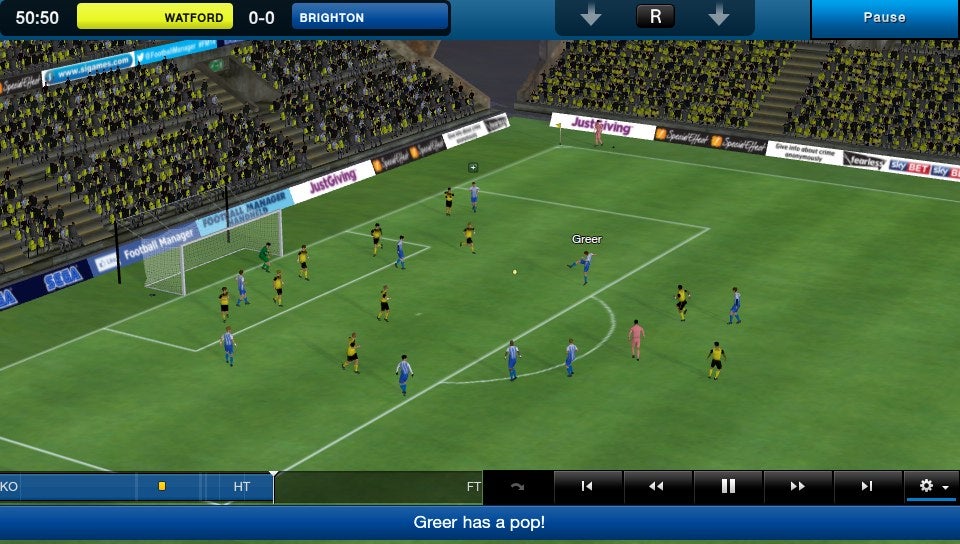 Football Manager Classic 14 Vita has been given a release date by SEGA.
Produced with support from Sony Computer Entertainment Europe, FMC 2014 for PS Vita was co-developed by Sports Interactive, its sister development studio Hardlight and Sheffield-based Little Stone Software.
"It's great to finally be able to release FMC Vita. This game has been the most technically challenging that we've ever worked on – we've essentially fit a PC game that needs loads of memory, a mouse and a keyboard into Sony's wonderful handheld with a touch screen – and the help we've had from all of our partners has been wonderful," says Miles Jacobson, studio director at Sports Interactive.
"To be able to take your home computer save onto the road adds a huge amount to the Football Manager experience."
Football Manager Classic started life as a 'slimmed down' game mode in Football Manager 2013, designed as an alternative, less time-consuming way for players to approach the game.
FMC 2014 for PS Vita marks the first time that it's been released as a standalone game.
Football Manager Classic 2014 for PlayStation Vita will be published by SEGA and will be available as both a physical release and a digital download through the PSN store come April 11 in Europe.
News on a release date outside of Europe will come later.