Five Nights at Freddy's RPG spin-off hits Steam in February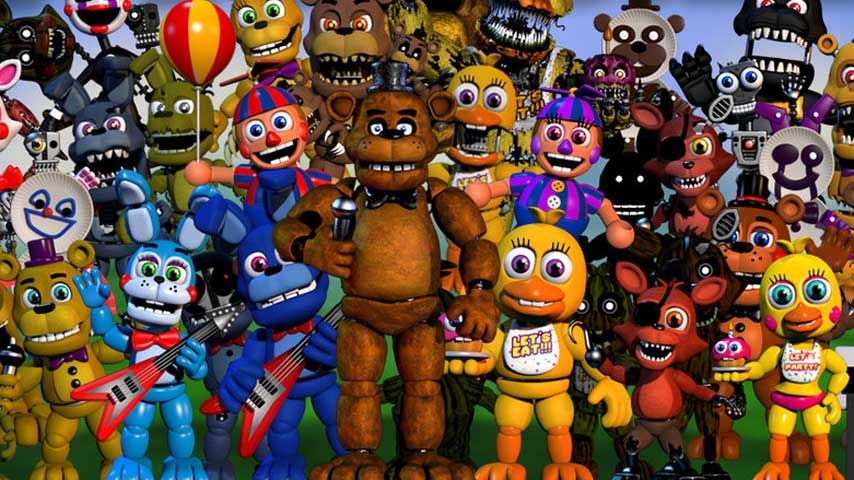 Five Nights at Freddy's RPG spin-off FNAF world is nearly upon us.
Five Nights at Freddy's creator Scott Cawthon has announced a Steam release date for FNAF World of February 19.
Android and iPhone versions will arrive "in the following weeks", along with a GameJolt demo.
This being Cawthon we can probably expect him to finish early, get impatient and release it early, but at least you have a window to aim for.
While still proving far more prolific than comparative developers, Cawthon has taken an uncharacteristically long time between Five Nights at Freddy's 4 and this new series entry, which had been expected on January 1.
In a Steam Community post, the solo creator said he'd had to replace his PC and been kept busy by the birth of a son. Nothing major then, Scott? It never ceases to amaze me how quickly Cawthon works - especially now that's he's moved into a new genre and format for FNAF World.
Earlier in the month Cawthon said the project was taking longer than expected as it had increased beyond his original plans, with the addition "power-ups and shops, as well as a few different ways to beat the game".
"I'm also busy creating secret bosses. Since I'm still planning on this being the last FNaF game, I want it to be a really great experience," he said.
FNAF World will be very different from past Five Nights at Freddy's games. Since we somehow missed it the first time around, check out the teaser trailer below. Despite the overtly innocent look, we expect it to have a pretty dark heart.