FNaF World pulled from Steam, refunds for all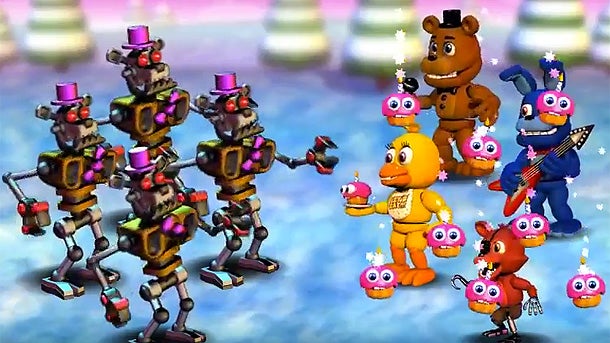 FNaF creator pulls game from Steam and encourages players to get refunds.
It's not been a great few days for Scott Cawthon's Five Nights at Freddy's spin-off RPG FNaF World.
Initially scheduled for a February release, Cawthorn came under fire for rushing the game - something he admitted and apologised for.
The latest turn of events has seen the game pulled from Steam at his request, along with the insistence that players can be refunded regardless of how long they've had the game.
Once the game has been updated, it'll be made available on GameJolt for free.
Although the FNaF games were never my cup of tea, this is a great way to make amends with fans who may have been disappointed by his latest title. You can the full statement below:
"Hi everyone, I wanted to make a post about the fate of FNaF World. Even though the game had a "Very Positive" rating with 87%, I was not satisfied with the reviews and ratings it was getting.
"For that reason, I've decided to remove the game from Steam. I've also asked Valve to make it so that the game can be refunded regardless of the amount of the time it has been owned, meaning that anyone can get a refund at any time. It may take them a while to set that up, but it will be in place soon.
"I'm still going to work on FNaF World and polish it up. I'm busy creating a fully 3D overworld for the game. When I'm ready to update the game, I will replace the demo currently on GameJolt with the full game. From this point forward, the game will always be free.
"I appreciate your support, and I encourage you all to refund your Steam game (even if you enjoyed the game), and download the new version when it becomes available on GameJolt. :)"