Fluidity hitting WiiWare on December 6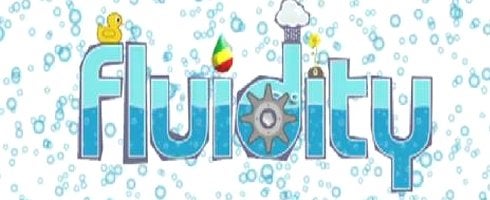 Nintendo has announced Fluidity is headed to WiiWare on December 6.
The downloadable game has players become a "sloshing, flowing pool of water with an important mission".
In it, players tilt, twist and flick the Wii Remote to splash and gush past challenging obstacles in Aquaticus, an illustrated encyclopedia.
Players can unlock additional powers, such as the ability to freeze into a slick ice block that can shatter or boil the water and become a vapor cloud with the power to shoot lightning.
You'll need all all these abilities to conquer the chapters within Aquaticus.
There's also hidden objects within Aquaticus' pages which allow you to unlock minigames to test your skills and mettle.
Fluidity will run you 1,200 Wii Points.
It looks interesting, and you can see for yourself in the video posted here.