Flappy Royale is the Flappy Bird battle royale that we now realise was inevitable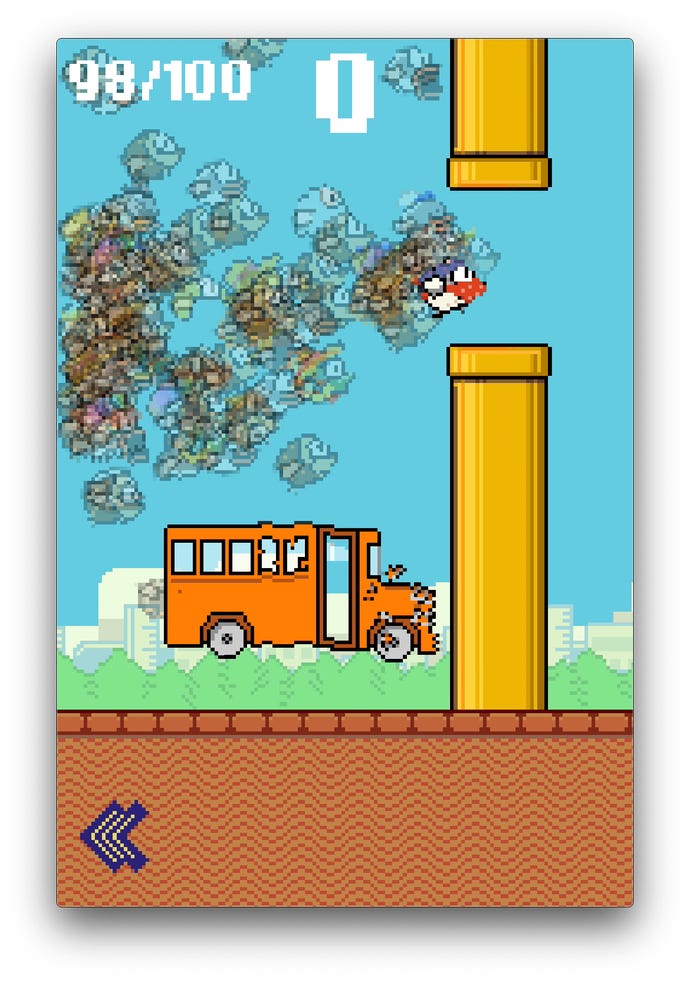 Flappy Bird? Huge. Battle royale? Huge. So this feels right.
Flappy Royale, which is playable online here or can be downloaded onto Android or iOS (you'll need Testflight to play it on an iPhone), is exactly what you'd think - you tab or click to flap the bird's wings to fly between pipes, competing against 99 other birds.
It's not entirely clear how the multiplayer element actually works - new games load immediately, and the pipes are randomly generated - but you're competing against the ghostly images of 99 other players. And it works - it's quick, it's easy to get to grips with, and if you make it past the first five pipes you're probably going to place pretty well.
There's also a daily challenge mode, where everyone competes on the same level to try and get a high score.
It's developed by Orta Therox and Em Lazer-Walker, with contributions by Zach Gage. Dong Nguyen, the developer of Flappy Bird, is seemingly not involved.
Flappy Bird is a game with a fascinating history, having been pulled from the store at the peak of its popularity because of Nguyen's fear that the game was addictive and would harm its players.
The game never returned, although the App Store is full of clones. Flappy Royale, at least, is offering something a bit different.