First FIFA 12 details appear in OPM UK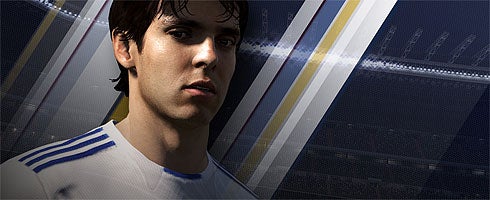 EA Sports has provided some details of FIFA 12 in the latest issue of OPM UK, promising an "enormous shopping list" of improvements it wishes to make in its new game.
EA Canada producer David Rutter promised the studio will make sure the game is much improved from last year's excellent version.
"I think we did a great job with the Personality Plus feature in FIFA 11, but the team's [AI] doesn't support that quite as much as it should," said Rutter.
"As an example, a team doesn't spot that if Peter Crouch in the area, they can lay a load of high balls onto his head."
Rutter also revealed plans to give set pieces a complete overhaul, along with kicking out the loading screens which interrupt them.
"Set-pieces are still a bit lame," he said. "I get frustrated by not being able to do quick throw-ins, not being able to quickly select my free-kick takers, on the fly stuff. We're somewhat last-gen in the way the game cuts."
Rutter also said the team is working to bring a bit more drama from the fans in the next title, including giving players who switch allegiance a hard time.
"Those moments where you take one player to his old club and the boo boys come out, or his old team are more aggressive in the tackle towards him. So you think: 'Wow! FIFA understands not just the game of football, but the sport and passion behind it'."
FIFA 12 will no doubt be available towards the end of this year.
Thanks, CVG.