Firewatch printable maps allow a friend to guide you through the Shoshone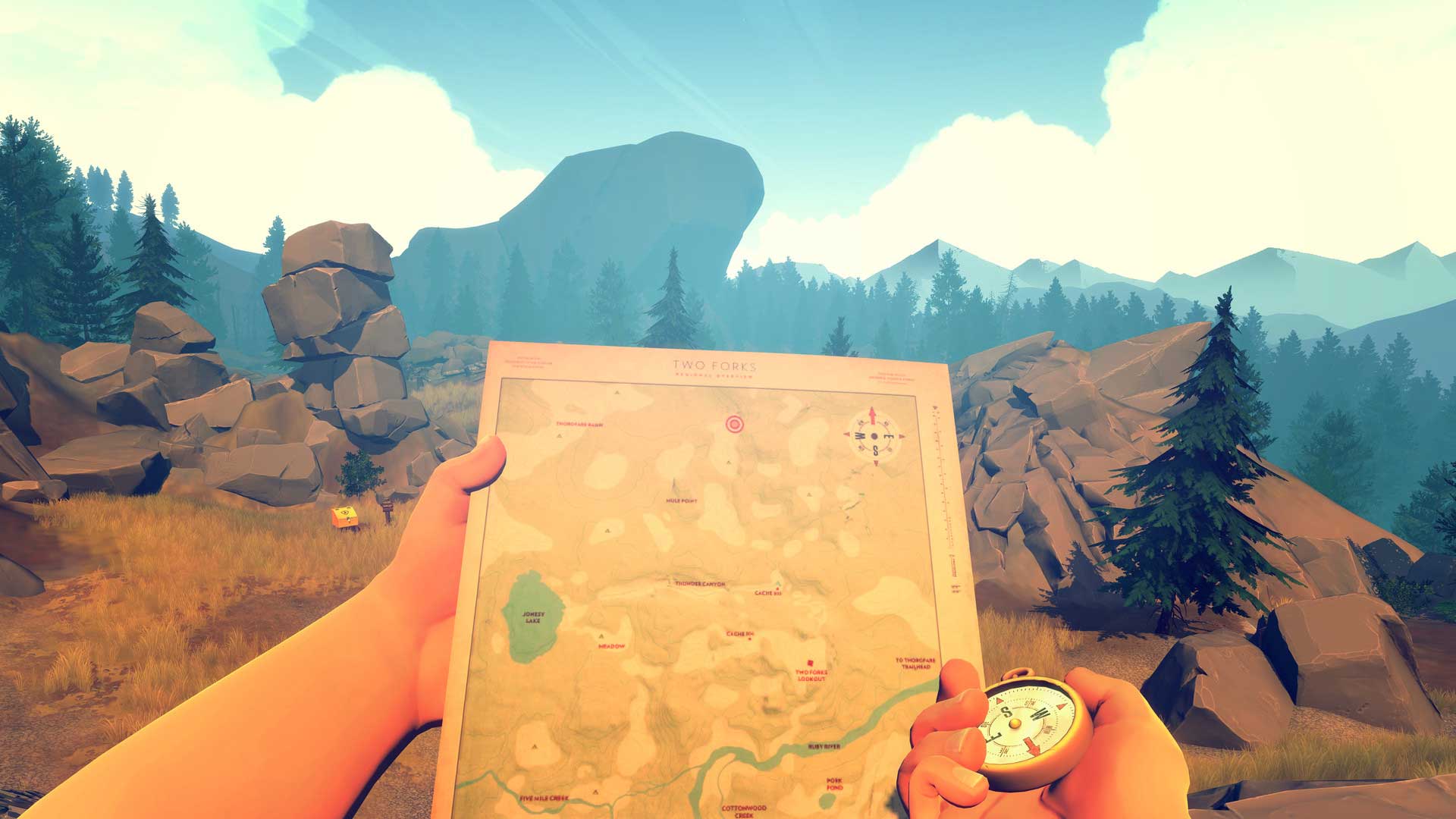 Firewatch players can now download and print the game's world map.
There are two versions available to print out: the original textured game map and a "clean" version.
Developers Campo Santo suggests having a friend act as a co-op partner and guide using the printable map. The team said to make things more interesting, turn off the "Show Location" feature in the Gameplay Settings screen.
Hit up the studio's website to download the maps and find out more information.
Firewatch was released on February 9 for PC, Mac, Linux, and PlayStation 4. It seems to be very popular, too.