Fire Emblem: Three Houses Is Essentially A Spiritual Successor To A Game That Never Came West
The spirit of one of the best Fire Emblems lives on, two decades later.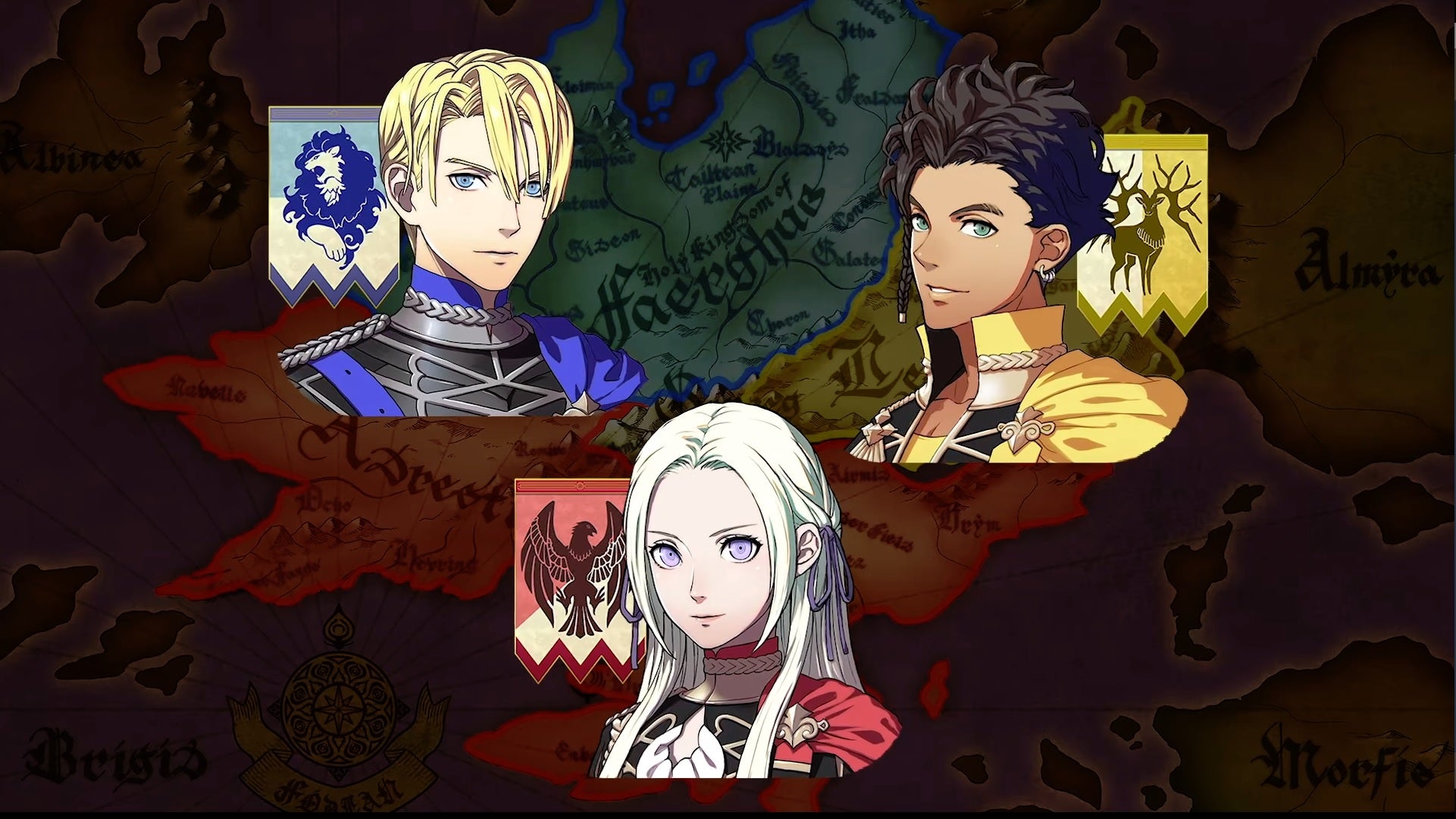 This article first appeared on USgamer, a partner publication of VG247. Some content, such as this article, has been migrated to VG247 for posterity after USgamer's closure - but it has not been edited or further vetted by the VG247 team.
It seems like one Fire Emblem tale that never came to the US might finally get its appearance, living on as inspiration for another game. Fire Emblem: Genealogy of the Holy War only ever came out on the Super Famicom in Japan, but it seems like it played a major influence on the upcoming Fire Emblem: Three Houses.
In an interview with RPG Site, Intelligent Systems director Toshiyuki Kusakihara went into detail about how Genealogy of the Holy War almost set the stage for Three Houses. Turning down the notion that the "war school" concept came from Harry Potter or the Persona series, he said it actually linked to the 1996 Fire Emblem game.
"When you look at the story, the three characters were from a monastery—they were friends, they worked together—and then they have to go to battle against each other," Kusakihara told RPG Site. "That's almost the same plot as that older game, if you look at that. So we had the image of this old game in mind before—that's maybe our most significant influence on this project."
Expanding further, Kusakihara talked about how Three Houses uses a similar setting but takes advantage of modern storytelling and narrative ideas to present more of the cast up front.
"When you look at the older games, you meet a lot of new characters one after one throughout the story," said Kusakihara. "You get to know them in an uneven way, and you might know some better than others when you get to the last part. With our new system, all of the characters are here from the beginning of the game, so you have time to get closer to them, to build a good, deep relationship with them."
Genealogy of the Holy War also pits multiple nations against each other, though far more—eight, rather than three—and also focused on grander political machinations. The time-skip also occurs here, lurching the story forward much like the one in Three Houses, though Holy War's is more akin to Awakening in that it affects a second generation of warriors. Ironically, Genealogy is the game that introduced the Weapon Triangle, while Three Houses is bucking it.
It's clear though how iterative Fire Emblem is, in the way it carries forward many ideas. Multiple routes and endings, time skips and generational divides, and settings all allow Fire Emblem games to feel familiar throughout each version, while improving on older ideas. We'll see whether Fire Emblem: Three Houses improves on what Genealogy of the Holy War did when July 26 rolls around.