Fire Emblem: Three Houses is looking like a must-have for fans this July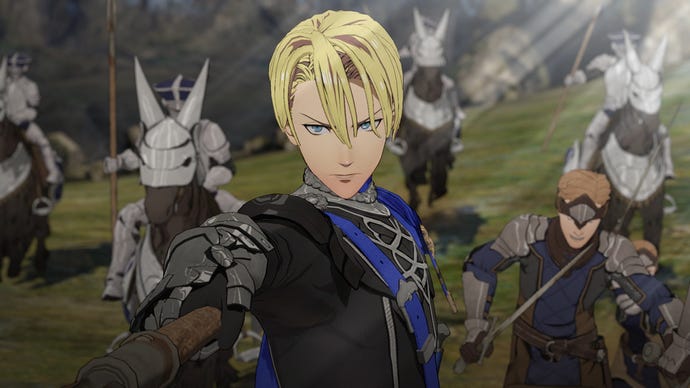 Nintendo gave us another look at Fire Emblem: Three Houses today.
more
Fire Emblem: Three Houses was shown off during the Nintendo E3 Diret presentation today.
Releasing for Switch on July 26, Three Houses takes place in Fodlan, where the Church of Seiros exerts immense control over its people.
In the game, three noble houses make up the Officer's Academy, an elite facility that trains students in the ways of weapons, magic and special skills: Black Eagles, Blue Lions, and Golden Deer.
As a professor, the player must choose one of these houses, and its students in grid-based battles with "life-or-death stakes." There are many different students to meet and train, so choose wisely - depending on your playstyle, of course.
You will be able to maneuver the main character freely, and interact with other characters in order to build relationships and gather information. New troop formations will bring an extra strategic layer to the game during each battle.
Fire Emblem: Three Houses was announced in 2017 for a 2018 release, before seeing a delay.